Bat For Lashes
VIMTV Album Review #540: Bat For Lashes – The Haunted Man
Jake: 64/100
Tom: 59/100
Verdict: Not recommended– there are albums in this genre and albums from this artist that are probably more worth your time.
Overview: Bat for Lashes attempts to build upon the success of 2009's Two Suns with The Haunted Man.  This album is bolder, more dramatic, more desperate, more poppy, and more vocally centered than either of Khan's previous works.  The instrumentation is, well, haunting; it constantly plays off of the vocals.  Khan's vocals are clearly the center of the sound and serve as a codex for understanding how the entire composition works together.  We found this to be an Achilles Heel because the lyrics on The Haunted Man are so awkwardly bad at times it makes it very hard to take the vocals seriously.  This isn't a terrible album,  but there is enough detracting from the quality for us to recommend seeking other albums as a source for new music.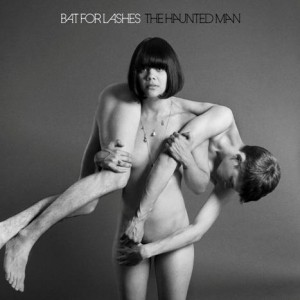 Jake's Track Picks: 
1. Lilies
3. Horses of the Sun
7. The Haunted Man
Tom's Track Picks: 
VIMTV Episode #107: Bat For Lashes – Two Suns
Jake: Recommended, 85/100
Tom: Recommended, 85/100
Overview: As Bat For Lashes, singer/songwriter Natasha Khan mixes Bjork-style electronica with occasional dashes of Celtic folk and operatic vocals. This is electronic-indie-pop at its darkest and some of its finest.
Recommended Similar Artists: Bjork, Imogen Heap, Enya, Regina Spektor, The Notwist, Peter Gabriel
Jake's Track Picks: 
2. Sleep Alone
6. Siren Song
11. The Big Sleep
Tom's Track Picks: 
1. Glass
4. Daniel
6. Siren Song
VIMTV Research Links:
Didn't find any related posts :(