Cloud Cult
VIMTV Album Review #574: Cloud Cult – Love

Jake: 78/100
Tom: 81/100
Verdict: Recommended for those who like progressive indie pop songwriting with fanatacial lyrics and concepts.
Overview: Love is a perfect name for a Cloud Cult concept album about, well, love.  As contrived as this concept sounds, Cloud Cult pulls it off fairly well.  The songs rarely feel campy in composition and the lyrics do a nice job of presenting a relatively cliché subject matter without sound shallow or too preachy.  Love has a nice variety of song styles and focuses on Cloud Cult's ability to make unique, colorful indie pop noting the likes of Polyphonic Spree and Arcade Fire.  This a well done effort, however it feels just a little too unpolished and unfocused for us to fully get on board.
Recommended Similar Artists: Freelance Whales, The Arcade Fire, Polyphonic Spree, Sufjan Stevens, Menomena, Youth Lagoon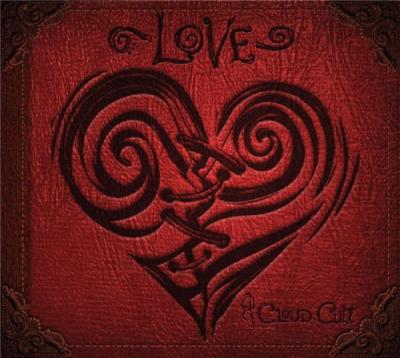 Jake's Track Picks: 
5. You Were Born
8. Room Full Of People In Your Head
9. Running With The Wolves
16. There's So Much Energy In Us
Tom's Track Picks: 
5. You Were Born
6. The Exploding People
16. There's So Much Energy In Us
VIMTV Episode #290: Cloud Cult – Light Chasers

Jake: Recommended, 84/100
Tom: Recommended, 80/100
Overview: Cloud Cult is truly a band with ambition. For the most part, they are able to achieve what they strive to do, which is make multi-genre pop music with a lot of layers and depth. In fact, they almost achieve this too well, because this album is huge and a bit tough to digest– in a way, they go for so much that the focus gets a bit lost. Also, the production doesn't always complement their style. Still, there is a lot of great songwriting here, and if you're into this style, you're going to enjoy it.
Recommended Similar Artists: Freelance Whales, The Arcade Fire, Polyphonic Spree, Sufjan Stevens, Menomena
Jake's Track Picks: 
5. You Were Born
8. Room Full Of People In Your Head
9. Running With The Wolves
16. There's So Much Energy In Us
Tom's Track Picks: 
5. You Were Born
6. The Exploding People
16. There's So Much Energy In Us
VIMTV Research Links:
"Running With The Wolves" Music Video:
"You'll Be Bright" Music Video:
"We Still Have Energy In Us" Live Recording:
Didn't find any related posts :(