Death Cab for Cutie
VIMTV Album Review #550: Death Cab for Cutie – We Have the Facts and We're Voting Yes

Jake: 100/100
Tom: 100/100
Verdict: One of the best indie-rock albums of all time.
Overview: Rarely do you find sophomore albums as good as We Have the Facts. Death Cab for Cutie proves just how talented they are at songwriting and album composition with this monumental concept album.  On first listen, We Have the Facts may sound like just a quiet indie rock album with some sweet melodies.  Keep listening.  What you will find is an expansive tale of heartbreak and betrayal behind some of the prettiest electric guitar melodies recorded by man.  Ben Gibbard's lyrics are playful and genius throughout, and Death Cab doesn't adhere to any typical songwriting conventions, allowing each track to take on a unique life of its own.  For over a decade now, this album has been a treat for us to listen to, and it still is only getting better with every additional listen.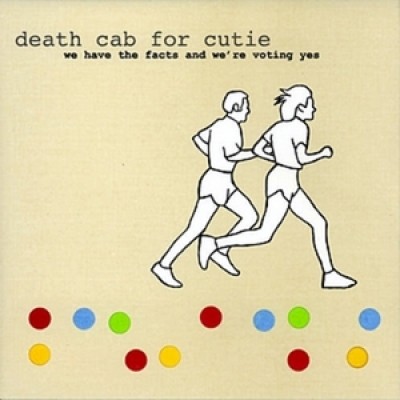 Jake's Track Picks: 
1. Title Track
5. 405
7. Company Calls
8. Company Calls Epilogue
9. No Joy in Mudville
10 Scientist Studies
Tom's Track Picks: 
1. Title Track
2. The Employment Pages
5. 405
7. Company Calls
VIMTV Album Review #354: Death Cab for Cutie – Codes And Keys

Jake: 75/100
Tom: 73/100
Ian: 97/100
Verdict: Recommended if you're a Death Cab fan of any kind– even if you gave up on them after their recent albums. Also, if you're into the poppier side of indie-rock (even though this is really no longer indie), you'd probably like this.
Overview: Codes and Keys is definitely a step up from the last couple Death Cab For Cutie albums, but it isn't necessarily a full return to form. While Ian felt that this record packed a solid emotional punch that made it easily loveable, Jake and Tom didn't quite feel it. Still, we all agree that this album is enjoyable straight through and offers a significant step up in songwriting and production.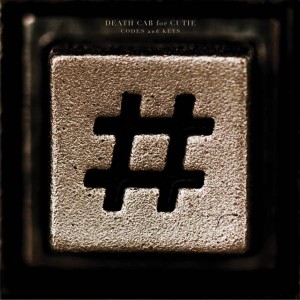 Jake's Track Picks: 
2. Codes and Keys
10. St. Peter's Cathedral
11. Stay Young, Go Dancing
Tom's Track Picks: 
2. Codes and Keys
3. Some Boys
10. St. Peter's Cathedral
VIMTV Research Links:
Codes and Keys
St. Peter's Cathedral
Death Cab For Cutie Interview
VIMTV Episode #239: Death Cab for Cutie – Transatlanticism

Jake: Highly Recommended, 96/100
Tom: Highly Recommended, 96/100
Overview: Transatlanticism marks Death Cab For Cutie's crossover to a more mainstream audience, but don't let that fool you– this album still has quite an indie songwriting style (for the most part) but with thicket, more professional production than their previous releases. All in all, this album captures many of the elements and sounds that made their early work so appealing, but moving it in a more conceptual, albumized, and emotional direction. This is arguably one of Death Cab's best works.
Recommended Similar Artists: Broken Social Scene, Sufjan Stevens, Modest Mouse, The Shins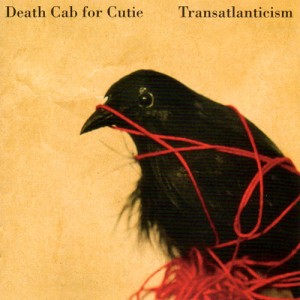 Jake's Track Picks: 
3. Title and Registration
6. Tiny Vessels
7. Transatlanticism
8. Passenger Seat
11. A Lack of Color
Tom's Track Picks: 
2. Lightness
6. Tiny Vessels
8. Passenger Seat
VIMTV Research Links:
"The New Year" Music Video:
"Title and Registration" Music Video:
"The Sound of Settling" Music Video:
Didn't find any related posts :(