Deerhoof
VIMTV Album Review #531: Deerhoof – Breakup Song

Jake: 79/100
Tom: 73/100
Verdict: A strong effort from one of indie rock's most unique groups. Not mind-blowing, but very enjoyable.
Overview: Breakup Song shows us that Deerhoof isn't afraid to attack our senses with volume.  Everything about their sound on this record is loud and ballsy, except for the sweet female vocals.  Huge beats command these tracks forward.  Clangy guitars disturb the backdrops of each track.  Usually some sort of synth or electronic melody is helping even the sound out.  The songwriting is more rhythmic, focusing on offbeat melodies that contrast with the beats.  These eleven tracks are brief and delivered in rapid fire.  We as listeners barely have time to catch our breath, and frankly, we love it.  This is a completely solid album that is a blast to listen to at high-volume.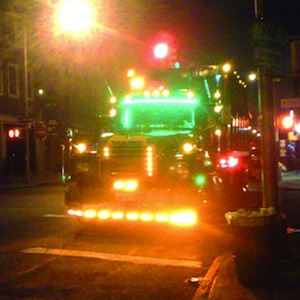 Jake's Track Picks: 
2. There's That Grin
4. Zero Seconds Pause
6. Flower
10. Mario's Flaming Whiskers III
Tom's Track Picks: 
1. Breakup Songs
2. There's That Grin
9. We Do Parties
VIMTV Episode #264: Deerhoof – Deerhoof vs. Evil

Jake: Recommended, 83/100
Tom: Recommended, 70/100
Overview: Deerhoof vs. Evil is an album that requires a lot of patience and repeat listens. If you can bring yourself to do this, however, you will find that it is a very rewarding experience. Creativity and originality is constantly spilling out of this record, and it offers a sound and attitude that you can't get anywhere else. This charm is a little stunted by the fact that Deerhoof is very apt to jump from idea to idea before the listener can really grasp what's happening, which can be frustrating. Still, it doesn't preven this album from being very impressive, and more importantly, enjoyable.
Recommended Similar Artists: The Flaming Lips, Dirty Projectors, Man Man, Beck, Yeasayer, Mew, St. Vincent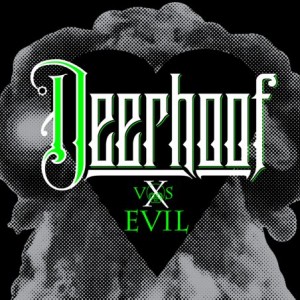 Jake's Track Picks: 
2. Behold A Marvel in the Darkness
6. Super Duper Rescue Heads!
9. Hey I Can
11. I DID Crimes For You
Tom's Track Picks: 
2. Behold A Marvel in the Darkness
6. Super Duper Rescue Heads!
12. Almost Everyone, Almost Always
VIMTV Research Links:
"Super Duper Rescue Heads!" Video:
"The Merry Barracks" Audio:
Didn't find any related posts :(