Depeche Mode
VIMTV Album Review #585: Depeche Mode – Delta Machine

Jake: 75/100
Tom: 75/100
Verdict: A solid effort from this legendary electronic band, even if it does get a little too unjustifiably lengthy.
Overview:   When it comes down to it, this is just another album where Depeche Mode does what they do best; they make progressive, well-written electronic music with dramatic vocals and tense moods.  On Delta Machine, one could argue that they kick it up a notch or two.  This record lacks the atmosphere of 2009's Sounds of the Universe but instead presents more simplistic synth arrangements more aggressively by turning up the volume.  This effect takes the energy and mood to a different level.  Still, not every track is that good, at least not good enough to justify such a long album length with a compilation-like track list.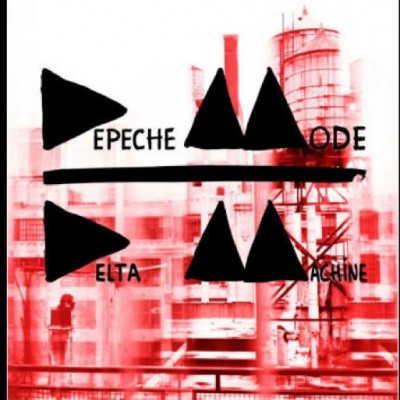 Jake's Track Picks: 
2. Angel
3. Heaven
9. Soft Touch/Raw Nerve
Tom's Track Picks: 
3. Heaven
5. My Little Universe
6. Slow
VIMTV Episode #7: Depeche Mode – Sounds of the Universe

Jake: Recommended, 75/100
Tom: Highly Recommended, 90/100
Overview: "Sounds of the Universe" is Depeche Mode proving that after over 25 years of making music, they still at the forefront of the electronic genre. The vocals are still fantastic, and the moods are brilliant. This album focuses more on sweeping background textures than the glitchy, beat-based songs that comprised their old albums. At times, however, it gets a bit lengthy and drawn out… what do you think?
Recommended Similar Artists: Tears For Fears, New Order, Nine Inch Nails (Pretty Hate Machine)
Jake's Track Picks: 
Tom's Track Picks: 
3. Wrong
7. Peace
8. Come Back
VIMTV Research Links:
Didn't find any related posts :(