Dr. Dog
VIMTV Album Review #448: Dr. Dog – Be The Void

Jake: 78/100
Tom: 78/100
Verdict: Definitely recommended for people looking for a noisy, bluesy/pop/rock album with a throwback sound and modern indie sensibility.
Overview: Dr. Dog's latest album, Be The Void, brings a much different and less poppy sound than their previous release, Shame Shame. There's a lot more grit and distortion throughout this album, and it fits the songwriting quite well, which is also very good. The most disappointing thing about Be The Void is that it just isn't very ambitious. Dr. Dog show that they have tact and talent, but they don't quite "go for it" enough to make something truly amazing.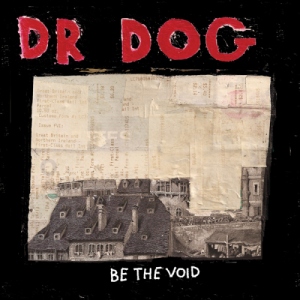 Jake's Track Picks: 
1. Lonesome
4. How Long Must I Wait?
5. Get Away
7. Vampire
Tom's Track Picks: 
1. Lonesome
2. That Old Black Hole
4. How Long Must I Wait?
12. Turning The Century
VIMTV Research Links:
Lonesome

How Long Must I Wait?

VIMTV Episode #134: Dr. Dog – Shame Shame

Jake: Recommended, 73/100
Tom: Recommended, 73/100
Overview: A blissful indie pop experience or just another simple beatlesque folk album?  How about a little of both.  Dr. Dog's Shame Shame is the quintessential summer day trip album and is a very enjoyable listen.  For what this folk-pop band who used to kick it with the likes of My Morning Jacket set out to do; they nailed it.  Nothing too over the top or conceptual, just solid songwriting and some great catchy hooks.
Recommended Similar Artists: The Beatles, The Flaming Lips, My Morning Jacket, Jay Reatard
Jake's Track Picks: 
2. Shadow People
4. Unbearable Why
5. Where'd All the Time Go?
Tom's Track Picks: 
1. Stranger
2. Shadow People
4. Unbearable Why
VIMTV Research Links:
"I Only Wear Blue" live on Jimmy Kimmel
Dr. Dog Interview
Didn't find any related posts :(