The Dirty Projectors
VIMTV Album Review #513: Dirty Projectors – Swing Lo Magellan
Jake: 74/100
Tom: 76/100
Verdict: Solid.  A small change of direction for the band.  Check this out if you love heady indie rock.
Overview:  When a band secludes themselves into a house in a rural area for an extended period of time in order to write/record a new album, one would usually expect a substantial change in direction.  That's what the Dirty Projectors' aimed to do on their latest release Swing Lo Magellan.  But their seclusion didn't really amount to a huge change in sound; it only provided it with more assertiveness and focus.  We still hear the bombastic dynamics and structure changes that have a trademark of Dirty Projectors' songs but now everything seems more polished.  The beats are stronger, the vocals are better.  The band is experimenting with their sound and song structure on nearly every tune.  Some of these tracks are a huge improvement, while some (especially on the back half) feel as if they were recorded like Jackson Pollock hectically painted.  Still, there is a lot of strong material to enjoy here, even if it doesn't feel like the strongest album you've heard in a while.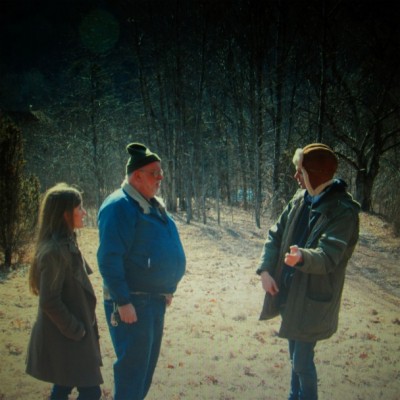 Jake's Track Picks: 
2.  About to Die

3. Gun Has No Trigger

8.  Impregnable Question

10.  The Socialites
Tom's Track Picks: 
2.  About to Die

3.  Gun Has No Trigger

6.  Dance For You
Gun Has No Trigger

Dance for You

Dirty Projectors interview

VIMTV Episode #79: The Dirty Projectors – Bitte Orca

Jake: Recommended, 77/100
Tom: Recommended, 80/100
Overview: The Dirty Projectors is the project of the prolific Dave Longstreth. For their 2009 release, "Bitte Orca," Longstreth and the gang blend electric and acoustic guitar, along with real and electronic drums, to create an album that altogether sounds like a chaotic mix of Led Zeppelin, Captain Beefheart, and Animal Collective. While the rhythmic structures will almost inevitably take listeners some getting used to, the instrumentation is incredible and the songwriting is good. However, Jake and Tom both feel like these guys and gals are trying to make you uncomfortable, which may irritate and drive away some listeners.
Recommended Similar Artists: Captain Beefheart, Animal Collective, Yeasayer, Vampire Weekend
Jake's Track Picks: 
5. Two Doves
6. Useful Chamber
Tom's Track Picks: 
1. Cannibal Resource
4. Stillness Is The Move
VIMTV Research Links:
Didn't find any related posts :(