Explosions in the Sky
VIMTV Album Review #322: Explosions in the Sky – Take Care, Take Care, Take Care

Jake: 78/100
Tom: 80/100
Overview: Explosions In The Sky keep up their knack for washy post-rock with huge builds and expansive songwriting. The production is a bit sharper, which will be good for some fans but may leave others yearning for the more solemn soundscape of their older work. Also, there isn't quite as much emotion packed into these songs, as they focus more on the movement and composition than a relatable catharsis. Overall, we have trouble seeing how this would disappoint fans of the band, but there are probably better starting points for those who haven't been exposed to Explosions In The Sky or post-rock in general.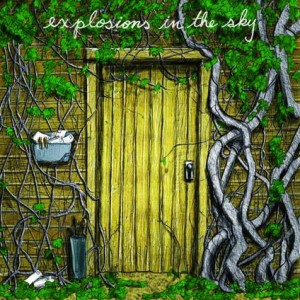 Jake's Track Picks: 
1. Last Known Surroundings
3. Trembling Hands
Tom's Track Picks: 
3. Trembling Hands
4. Be Comfortable, Creature
VIMTV Research Links:
Trembling Hands
Last Known Surroundings
Explosions In The Sky Interview
VIMTV Episode #157: Explosions in the Sky – All of a Sudden I Miss Everyone

Jake: Recommended, 80/100
Tom: Recommended, 80/100
-Requested by and dedicated to Steve B.
Overview: Explosions In The Sky are the slow-but-not-too-slow build compared to their other post-rock brethren. Things never move too fast, but the songs also never drag. If these crescendo-shaped song structures are your kind of thing, this album will blow you away. If you're more geared towards the pop format of songwriting, you probably won't. Regardless, an emotional connection to the music is absolutely necessary to enjoy anything by this band, and All Of A Sudden I Miss Everyone is a perfect example of that.
Recommended Similar Artists: Saxon Shore, Red Sparowes, From Monument to Masses
Jake's Track Picks: 
1. The Birth And Death Of The Day
4. What Do You Go Home To?
Tom's Track Picks: 
5. Catastrophe and the Cure
6. So Long, Lonesome
VIMTV Research Links:
"Birth and Death of the Day"
"Welcome, Ghosts"
"Catastrophe and the Cure"
"What Do You Go Home To?"
Didn't find any related posts :(