Fang Island
VIMTV Album Review #516: Fang Island – Major
Jake: 74/100
Tom: 75/100
Verdict: Recommended if you like bright indie rock with a creative edge.
Overview: Fang Island return from their bombastic debut with Major. This album does two things very well; it shows the band is willing to take risks to expand their sound and it shows the band is maturing while focusing their sound. Great guitar lines are all over this record, but the band is also bringing piano into some tracks creating a wide instrumental palate while still in the signature Fang Island sound. Several of the tracks are in the same vein as the anthems on their debut, whereas about half use piano and song structuring to create a different driving emotion. This album is a bit of trade-off; we loved the focus and maturity in the songwriting, but the lack of that bombastic X-factor throughout the album (compared to their debut) and some major production issues cause us to be a little cooler on this latest installment.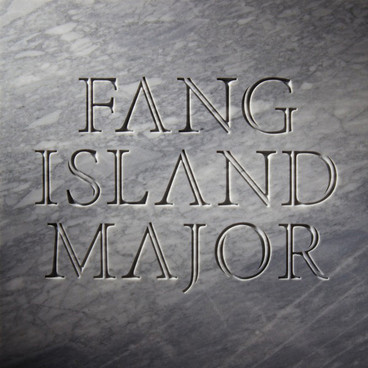 Jake's Track Picks: 
3. Seek it Out

6. Asunder

8. Regalia

11. Victorinian
Tom's Track Picks: 
2. Sisterly

3. Seek it Out

11. Victorinian
Asunder

Sisterly

VIMTV Episode #147: Fang Island – Fang Island

Jake: Recommended, 80/100
Tom: Recommended, 74/100
Overview: Fang Island's self-titled debut crosses more genre lines than could be described in a one paragraph blurb, but here it goes. On this album you'll hear post-rock atmospherics, absolutely spastic drums, arena guitar riffs, sick rhythms and time changes, and moving vocals. Interestingly enough, however, you will rarely hear these things at the same time. Rather than blending all these sounds together to create a consistent sounding album, Fang Island pulls combinations of a few of these elements at a time, resulting in a compilatory sounding album that still somehow manages to flow as a coherent work. I know that really doesn't make sense, but you have to listen to this album to believe it.
Recommended Similar Artists: The Arcade Fire, Annuals, Saxon Shore, Menomena
Jake's Track Picks: 
1. Dreams Of Dreams
2. Careful Crossers
3. Daisy
4. Life Coach
Tom's Track Picks: 
2. Careful Crossers
3. Daisy
4. Life Coach
VIMTV Research Links:
"Daisy" Music Video:
"Life Coach" Music Video:
Fang Island play for kindergadeners:
Didn't find any related posts :(