Field Music
VIMTV Album Review #445: Field Music – Plumb

Jake: Recommended, 78/100
Tom: Recommended, 76/100
Verdict: Recommended for people who enjoy structurally complicated songs, but also a bright pop aesthetic.
Overview: Field Music's fourth album is certainly much more concise and focused than their last. This is a move that really works for them– since their sound is very progressive but also quite poppy, it's good to have things moving along at a reasonable pace. The slight disadvantage to this, however, is that the ideas don't take very long to build, so right when you feel like you have an understanding of it, it changes. This will make it difficult for certain listeners to get into this album, but it's still worth it if you're willing to give it a try.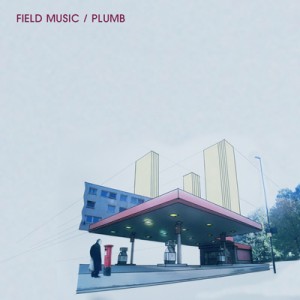 Jake's Track Picks: 
4. A New Town
5. Choosing Sides
10. Is This the Picture?
11. From Hide and Seek to Heartache
Tom's Track Picks: 
1. Start the Day Right
4. A New Town
11. From Hide and Seek to Heartache
A New Town

(I Keep Thinking About) A New Thing

VIMTV Episode #43: Field Music – Field Music (Measure)

Jake: Recommended, 79/100
Tom: Recommended, 73/100
Overview: This British band of brothers comes out of an extended leave of absence to create this massive album, which actually has something of a double-album feel. The songwriting and musicianship is impressive on an individual basis, but when all these tracks come together, they feel a bit lacking. There's so much to digest here that the songs become a bit hard to remember, but if the time is taken to understand it, this album has much to offer.
Recommended Similar Artists: Paul McCartney, George Harrison, Maximo Park, The New Pornographers
Jake's Track Picks: 
2. Them That Do Nothing
16. Precious Plans
19. Share The Words
Tom's Track Picks: 
2. Them That Do Nothing
3. Each Time Is A New Time
9. Let's Write A Book
VIMTV Research Links:
Didn't find any related posts :(