Fionn Regan
VIMTV Album Review #435: Fionn Regan – 100 Acres of Sycamore
Jake: 69/100
Tom: 72/100
Verdict:  Recommended for anyone who enjoys low-key, folk songwriting.

Overview: Fionn Regan's third album is much more minimalist than his previous efforts. There's some great guitar playing and vocal melodies, and a lot of extra strings for dramatic effect. However, this album isn't very dynamic, and while it's a good straight-through listen, it isn't particularly engaging.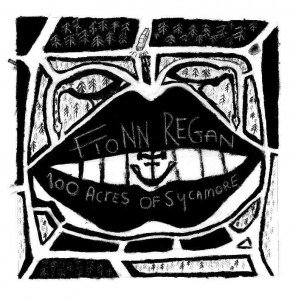 Jake's Track Picks: 
1. 100 Acres of Sycamore
5. Dogwood Blossom
10. Woodberry Cemetery
11. Vodka Sorrow
Tom's Track Picks: 
2. Sow Mare Bitch Vixen
4. The Lake District
6. For a Nightingale
9. North Star Lover
VIMTV Research Links:
Sow Mare Bitch Vixen

Dogwood Blossom

VIMTV Album Review #378: Fionn Regan – The End of History

Jake: 83/100
Tom: 73/100
Verdict:  Definitely recommended for fans of singer/songwriter folk music, with a great variety of well-executed moods.
Overview: Fionn Regan's Mercury Prize nominated debut is certainly an accomplishment. Something about every track on this album, and even the way the album as a whole is put together, feels so well-planned and deliberate that it's hard not to fall in love with. On top of that, Regan doesn't limit himself to a single mood within the folk genre– he pulls off poppier, brighter tracks as well as darker and more intimate ones with equally astonishing ease. While it's clear that he knows how to write a good song, however, he doesn't bring a whole lot else new to the table. Most of this has been done tons of times before (although possibly not as well), but regardless, this is an album that is worth checking out.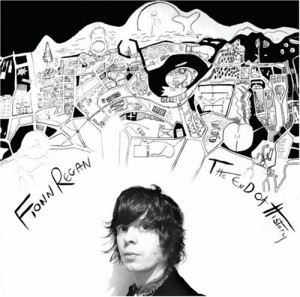 Jake's Track Picks: 
2. The Underwood Typewriter
5. Black Water Child
8. Snowy Atlas Mountains
9. Noah (Ghost In A Sheet)
12. Bunker Or Basement
Tom's Track Picks: 
3. Hunters Map
9. Noah (Ghost In A Sheet)
12. Bunker Or Basement
VIMTV Research Links:
Hunters Map
Noah (Ghost In A Sheet)
Fionn Regan Interview
Didn't find any related posts :(