Fountains Of Wayne
VIMTV Album Review #396: Fountains Of Wayne – Sky Full Of Holes

Jake: 53/100
Tom: 55/100
Verdict: Not recommended.
Overview: If we could describe this album in one word, it would be "bland." Nothing here is offensive or brain-cell killing, it's just not engaging. Nothing here really makes us care about the music. If it does for you, that's great! But for us– nothing.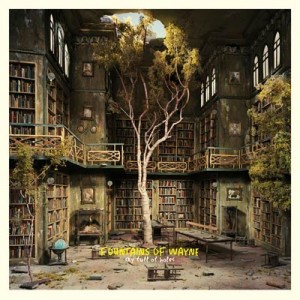 Jake's Track Picks: 
4. Someone's Gonna Break Your Heart
5. Action Hero
11. Radio Bar
Tom's Track Picks: 
1. The Summer Place
3. Acela
13. Cemetery Guns
VIMTV Research Links:
The Summer Place
Someone's Gonna Break Your Heart
VIMTV Episode #198: Fountains Of Wayne – Welcome Interstate Managers

Jake: Recommended, 75/100
Tom: Recommended, 83/100
-Requested by and dedicated to Greg
Overview: Fountains of Wayne made one hell of an ambitious pop/rock album with Welcome Interstate Managers. Unfortunately, we felt their ambition slightly exceeded their abilities, and while they are able to pull off most of the genre-hopping that they attempt, they fall flat in a few cases. These lesser tracks don't necessarily ruin the whole experience, but it offsets the flow and creates a listen with some very high ups and very low downs. Overall, however, the lyrics are good and the melodies are just too damn catchy and enjoyable to ignore.
Recommended Similar Artists: Guster, Weezer, Soul Asylum, Meat Puppets, Eve 6
Jake's Track Picks: 
1. Mexican Wine
4. Hackensack
6. Valley Winter Song
9. Hey Julie
Tom's Track Picks:
1. Mexican Wine
7. All Kinds Of Time
8. Little Red Light
9. Hey Julie
15. Supercollider
VIMTV Research Links:
"Mexican Wine" Music Video:
"Hackensack" Live"
Didn't find any related posts :(