Frightened Rabbit
VIMTV Album Review 563: Frightened Rabbit – Pedestrian Verse

Jake: 75/100
Tom: 72/100
Verdict:  A solid effort worth a few listens; not the best album in this band's catalog though
Overview: Frightened Rabbit's fourth studio effort Pedestrian Verse shows this band's sound drifting more towards the pop side of their indie rock/folk/pop roots.  The band continues to display their uncanny ability to write catchy melodies that get both your mind and your heart involved with the music.  The songs on this record are usually well-written even if at times they seem less frustrated and impassioned as on previous albums.  We found this plus some issues with the flow of the album were enough to keep us from falling in love, however this is still a solid album and another good release from a great band.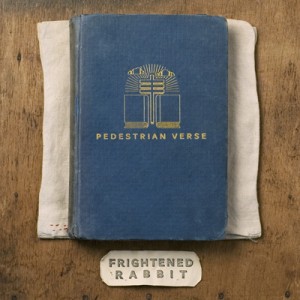 Jake's Track Picks: 
1. Acts of Man
4. The Woodpile
12. The Oil Slick
Tom's Track Picks: 
1. Acts of Man
4. The Woodpile
5. Late March, Death March
12. The Oil Slick
VIMTV Episode #228: Frightened Rabbit – The Midnight Organ Fight

Jake: Recommended, 82/100
Tom: Recommended, 82/100
Overview: Frightened Rabbit is an indie/folk/rock band from Scotland, and they let you know it right from the start. These songs jump from being calm to aggressive to fun across the album, and many of them use slow builds extremely well. While this certainly isn't a perfect album– there are some hits and misses– there isn't a really bad song on here. Definitely recommended if you're into the indie/folk sound.
Recommended Similar Artists: The Arcade Fire, The Shins, Mumford and Sons, Grizzly Bear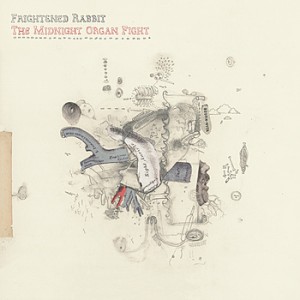 Jake's Track Picks: 
4. Fast Blood
6. The Twist
10. Keep Yourself Warm
Tom's Track Picks: 
1. The Modern Leper
3. Good Arms vs. Bad Arms
5. Old Old Fashioned
VIMTV Research Links:
"Backwards Walk" Audio:
"Keep Yourself Warm" Audio:
Didn't find any related posts :(