Ghostface Killah
VIMTV Episode #604: Ghostface Killah – Twelve Reasons to Die

Jake: 83/100
Tom: 76/100
Verdict: This is a very well planned and executed hip-hop concept album worth a few listens.
Overview: Twelve Reasons to Die is more a soundtrack than an album, but usually albums themed musically and conceptually strike a certain chord with VIMTV.  Ghostface Killah outlines how his fictional self came to be on this record.  Focused tracks following a central lyrical narrative pack a punch and add good fluidity to the album.  The raw instrumentation, especially bass and guitar accents, really added a nice touch as well.  Jake and Tom disagree some as to the quality of this release, but both agree that the delivery and rhymes tended to edge into the mediocre range a bit too often.  Still, as another solid release from a Wu-Tang member, this one is worth checking out if you are at all into hip-hop.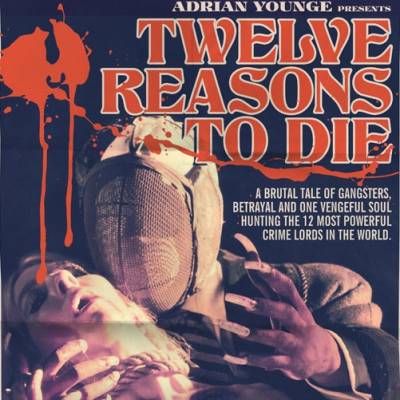 Jake's Track Picks: 
4. Blood on the Cobblestones
5. The Center of Attraction
10. Murder Spree
Tom's Track Picks: 
4. Blood on the Cobblestones
6. Enemies All Around Me
9. Revenge Is Sweet
VIMTV Episode #256: Ghostface Killah – Apollo Kids

Jake: Recommended, 80/100
Tom: Recommended, 78/100
Overview: It should be no surprise by now that Ghostface Killah knows what he's doing. On Apollo Kids, he proves this once again with perfect guest appearances, terrific old-school beats, and biting wit and lyricism. The only problem with this album is that, while there aren't any particularly weak spots, no songs really jump out at us as being "amazing." There's nothing overly memorable, but Apollo Kids is still a great listen for anyone who digs that classic hip-hop sound.
Recommended Similar Artists: Wu-Tang Clan, RZA, The Roots, Nappy Roots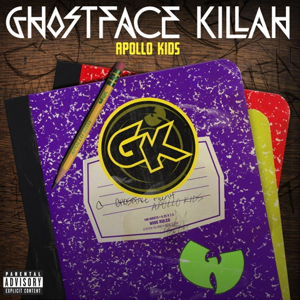 Jake's Track Picks: 
3. Black Tequila
7. In Tha Park
10. Street Bullies
Tom's Track Picks: 
2. Superstar
5. 2getha Baby
11. Ghetto
VIMTV Research Links:
"Purified Thoughts" Audio:
"How You Like Me Baby" Audio:
Ghostface Killah speaks about the evolution of hip-hop:
Didn't find any related posts :(