Ghostpoet
VIMTV Album Review 612: Ghostpoet – Some Say I So I Say Light

Jake: 84/100
Tom: 87/100
Verdict:  Experimental hip-hop at it's finest.  Check this out!
Overview: Ghostpoet's second album shows that this is a hip-hop artist focused on expanding his craft by experimenting with beats, synths, vocals and song structures.  Where other artists in this genre are trying to find the next punchline or sick club banger, Ghostpoet seems to be striving to push hip-hop to the next level.  Some Say I So I Say Light is full of eerie, moody synths, interesting beats, auxiliary percussion and Obaro's exceptionally unique vocal delivery style.  This record is nothing short of impressive, even if it the tail of the record doesn't feel as strong as the start.  Check this one out.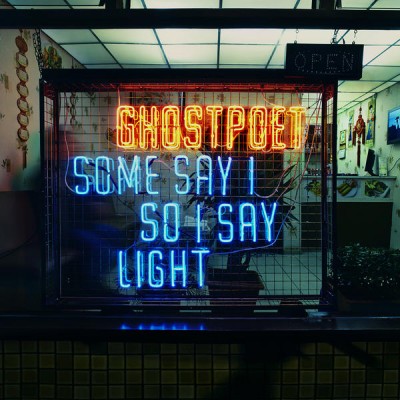 Jake's Track Picks: 
1. Cold Win
2. Them Water
4. Plastic Bag Brain
6. Meltdown
Tom's Track Picks: 
4. Plastic Bag Brain
6. Meltdown
7. Sloth Trot
8. Dorsal Morsel
VIMTV Episode #280: Ghostpoet – Peanut Butter Blues & Melancholy Jam

Jake: Not Recommended, 57/100
Tom: Recommended, 80/100
Overview: Another one of Jake and Tom's big disagreements: Tom thinks the originality and mood in the production is a great step forward for hip-hop, while Jake is bothered by the slurred, mushy presentation of the vocals and the lack of quality songwriting. Regardless of who you side with, this is certainly a different take on the rap genre; the key will be whether or not you like the direction Ghostpoet is taking it.
Recommended Similar Artists: Tricky, Mos Def
Jake's Track Picks: 
2. Us Against Whatever Ever
6. Survive It
7. Gaasp
Tom's Track Picks: 
2. Us Against Whatever Ever
5. I Just Don't Know
6. Survive It
10. Liiines
VIMTV Research Links:
"Cash and Carry Me Home" Video:
Didn't find any related posts :(