Iron & Wine
VIMTV Album Review 603: Iron & Wine – Ghost on Ghost

Jake:  74/100
Tom:  77/100
Verdict: Another shift in sound for this indie folk legend; good, but could have been better.
cv
Overview: Sam Beam is back in 2013 with Ghost on Ghost; a record still more expansive than his pure singer-songwriter roots but a bit more subdued and tailored to his strengths than 2011's Kiss Each Other Clean.  Beam focuses on creating smart, jazz-pop tunes that are often laced with up-tempo, eclectic instrumentation including strings, sax, horns, piano and female backing vocals.  The anxious edge to his recent work has left for the moment and what results is a more care-free album perfectly suited for a warm summer day.  This may not be the best Iron & Wine album to come out to date but it definitely is another solid feature in this artist's catalog.
6. Grass Widows
7. Singers and the Endless Song
9. Winter Prayers
Tom's Track Picks: 
4. Low Light Buddy of Mine
5. Grace for Saints and Ramblers
6. Grass Widows
7. Singers and the Endless Song
VIMTV Album Review #367: Iron & Wine – Our Endless Numbered Days

Jake:  84/100
Tom:  72/100
Verdict: Recommended if you like low-energy indie-folk.
Overview: While Jake and Tom can both agree that this is a good, enjoyable album, there is a slight difference in the degree to which they believe this is true. Jake thinks this is a brilliant, flowing record, with the mood shifting halfway through to a darker sound that takes the experience to the next level. Tom likes it, but doesn't think it's all that special considering this is a genre that is so overdone.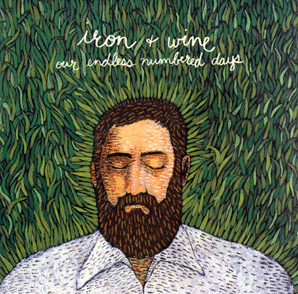 Jake's Track Picks: 
1. On Your Wings
8. Each Coming Night
9. Free Until They Cut Me Down
12. Passing Afternoon
Tom's Track Picks: 
2. Naked As We Came
6. Love And Some Verses
VIMTV Research Links:
Naked As We Came
Each Coming Night
Iron & Wine Interview
VIMTV Episode #263: Iron & Wine – Kiss Each Other Clean

Jake:  Recommended, 80/100
Tom:  Recommended, 80/100
Overview: Sam Beam's latest effort certainly takes his music in a new direction. While the core of the songwriting doesn't sound all that more inventive than his previous work, the prodcution brings a new layer to the sound, making it a big departure in some ways and not too different in other ways. Regardless, this guy is just such a damn good songwriter that this album is hard to deny. At the same time, however, it still feels like he's holding back a bit and not really letting it all out. Hopefully, in the future, he will, and we feel like if he does it will be the best of his career.
Recommended Similar Artists: Sufjan Stevens, Band Of Horses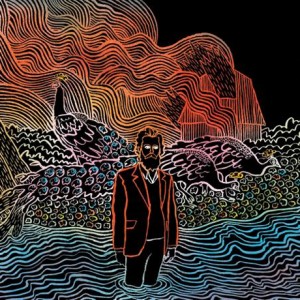 Jake's Track Picks: 
1. Walking Far From Home
6. Rabbit Will Run
7. Godless Brother in Love
10. Your Fake Name is Good Enough For Me
Tom's Track Picks: 
1. Walking Far From Home
2. Me And Lazarus
8. Big Burned Hand
10. Your Fake Name is Good Enough For Me
VIMTV Research Links:
"Me and Lazarus " Live Studio Video:
"Tree by the River"
Didn't find any related posts :(