James Blake
VIMTV Album Review #593: James Blake – Overgrown

Jake: 78/100
Tom: 84/100
Verdict: A very well-written sophomore album that is more balanced than it's predecessor.  You should definitely check out this record.
Overview:  James Blake's sophomore album, Overgrown, is the inevitable evolution in sound from the artist's self-titled debut.  While the highlights of Overgrown may not be as awe-inspiring as the highlights on James Blake, this record is much more fitted to the album listen.  Blake improves on both his songwriting and production style on this record.  The beats are more subtle and the sound effects and electronic elements he uses create a lush atmosphere with austere, introspective moods.  Melody never overwhelms the listener, but there is always just enough to give the songs life.  We especially liked Blake's vocal performance on this album.  Overall, this is a quality sophomore release that really shows how much potential James Blake has going forward.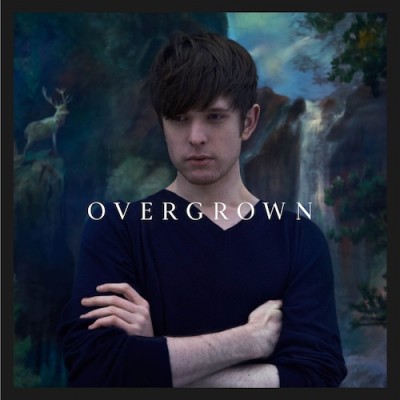 Jake's Track Picks: 
2. I Am Sold
4. Take a Fall for Me
5. Retrograde
7. Digital Lion
Tom's Track Picks: 
1. Overgrown

2. I Am Sold

3. Life Round Here

4. Take the Fall for Me
VIMTV Episode #274: James Blake – James Blake

Jake: Recommended, 80/100
Tom: Highly Recommended, 88/100
Overview: James Blake's debut LP offers a lot of promise for the future. The sounds and moods achieved on this album are triumphant and unique, however, Blake doesn't always take the songs in a direction that allow them to live up to their potential. There is definitely a focus on production here that, unfortunately, the songwriting doesn't quite live up to. Still, this is such an innovative and refreshing listen that, despite its setbacks, is hard not to love.
2. The Wilhelm Scream
6. Limit To Your Love
9. Why Don't You Call Me?
Tom's Track Picks: 
2. The Wilhelm Scream
3. I Never Learnt To Share
5. Lindisfarne II
11. Measurements
"Limit to Your Love" Video:
"The Wilhelm Scream" Video:
Didn't find any related posts :(