Janelle Monae
Album Review 679: Janelle Monae – The Electric Lady

Jake: 68/100
Tom: 70/100
Verdict: Highly experimental but the songwriting suffers.  Doesn't live up to the promise of her debut.
Overview:  The Electric Lady shows Janelle Monae experimenting with the neo-soul-funk pop queen approach she took with her 2010 debut, The Archandroid.  This album fuses more soul and jazz elements, and even some fusion, into the sonic tapestry.  Monae's vocals are as passionate and brilliant as ever.  However, the direction she took combines many instrumental layers at once, such as guitar, vocals, bass, synths, etc, but without a sense of purpose or precision.  The result is a sound that often sounds cluttered and without smart melodies.  Some tracks are bigger offenders than others; this makes the album feel like it has a lot of filler and a keen sense of track displacement.  We can't knock Monae for pushing her sound to the next level, but this album is a lot of lackluster to swallow in one sitting.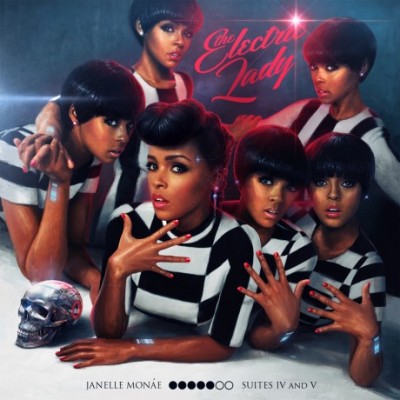 Jake's Track Picks: 
3. Q.U.E.E.N.
9. Dance Apocalyptic
15. Victory
Tom's Track Picks:

3. Q.U.E.E.N.
6. Prime Time
9. Dance Apocalyptic
VIMTV Episode #181: Janelle Monae – The Archandroid

Jake: Highly Recommended, 96/100
Tom: Highly Recommended, 90/100
Overview: The Archandroid is a monstrous concept album that flows between movements and genres flawlessly. The true achievement of this album is that almost every song features great songwriting while simultaneously contributing to the storyline and structure of the album as a whole. This is especially incredible when you throw in the fact that hardly any two or three tracks sound similar– when you can blend that many styles into a cohesive work and have every song be great, what more can you ask for?
Recommended Similar Artists: Gorillaz, Outkast, The Flaming Lips, Of Montreal, Marvin Gaye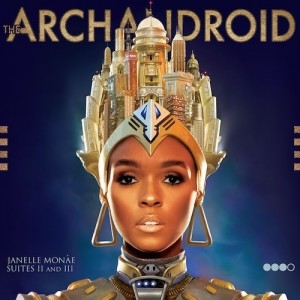 Jake's Track Picks: 
2. Dance or Die
7. Tightrope
14. Make the Bus
17. Say You'll Go
Tom's Track Picks: 
2. Dance or Die
7. Tightrope
9. Oh Maker
11. Mushroom and Roses
15. Wondaland
Didn't find any related posts :(