Japandroids
VIMTV Album Review #495: Japandroids – Celebration Rock

Jake: 83/100
Tom: 85/100
Verdict: Highly recommended for anyone looking for high-energy, thrashy, garage rock with a highly nostalgic feel.
Overview: Celebration Rock encompasses all of the qualities of a great sophomore record. Japandroids burst back onto the scene with their self-proclaimed "album to get them back on tour." With a descriptor like that, many would get the impression that the new record would be hastily written and poorly planned. Thankfully this is not so. Celebration Rock builds upon 2009's Post-Nothing in every way. The guitars are fuller and more defined, the drums are less sloppy, the vocals are more aggressive and the songwriting more expansive. This is the evolved form of Japandroids; they have grown up right before our eyes and their maturity has come to fruition with this highly enjoyable and energetic follow-up.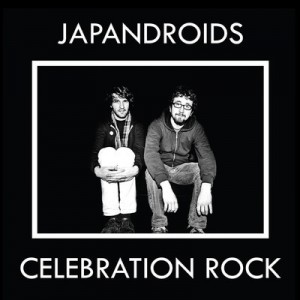 Jake's Track Picks: 
1. The Nights of Wine and Roses
3. Evil's Sway
7. The House That Heaven Built
Tom's Track Picks: 
1. The Nights of Wine and Roses
3. Evil's Sway
6. Younger Us
7. The House That Heaven Built
The House That Heaven Built

Evil's Sway

VIMTV Episode #30: Japandroids – Post-Nothing

Jake: Partially  Recommended, 70/100
Tom: Partially Recommended, 70/100
Overview: This Canadian duo's debut album will probably be hard to listen to for a lot of people. Consisting of eight tracks of trashy guitar, frantic drums, and whiny vocals, this could either be your perfect summer feel-good album or your worst nightmare. Maybe even both. The lyrical themes rely on staying young and having fun, and this creates an X Factor for Jake and Tom that just about makes up for how unapologetically messy this album really is when it comes down to it.
Recommended Similar Artists: Taking Back Sunday, Brand New, My Bloody Valentine
Jake's Track Picks: 
3. Wet Hair
8. I Quit Girls
Tom's Track Picks: 
5. Heart Sweats
6. Crazy/Forever
VIMTV Research Links:
Didn't find any related posts :(