Kanye West
Album Review 634: Kanye West – Yeezus

Jake: 81/100
Tom: 82/100
Verdict: Raw, original, and out-there: West may have taken us to the next state of rap music.
Overview: This is a side of Kanye West we are excited to hear.  Darker, meaner, more aggressive; West feels like he is on the attack throughout Yeezus. His vocals are near primal rages at times, and a lot of the production samples he uses magnify this.  The beats and electronic melodies on this album sound simply other-worldly, making the sound a unique experience that leaves the listener wanting more.  West, as usual, does a great job of presenting one cohesive idea via the album format. Also as usual, West's vocal delivery and rhymes occasionally sound awkward and bring the focus off of many of the genius things he is doing musically.  This is an experimental, inventive hip-hop record worth your attention.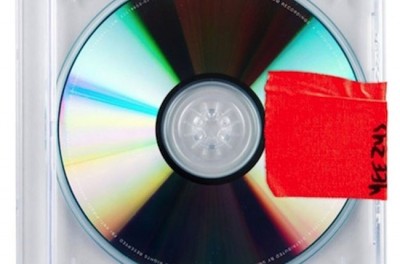 Jake's Track Picks: 
2. Black Skinhead
4. New Slaves
9. Send It Up
Tom's Track Picks: 
1. On Sight
2. Black Skinhead
8. Guilt Trip
10. Bound 2
VIMTV Episode #229: Kanye West – My Beautiful Dark Twisted Fantasy

Jake: Highly Recommended, 95/100
Tom: Recommended, 88/100
Overview: Love him or hate him, Kanye West has created a rap album to behold. With the exception of a few cringeworthy lyrics and some inconsistency as to whether or not Mr. West loves or hates himself, nearly everything about this album is truly brilliant. The beats are fresh sounding without relying on dance-club synths, and a lot of the vocal production pushes rap in a new, progressive direction. And did I mention the guest appearances? They're amazing. You should definitely listen to this album, regardless of your personal feelings towards Kanye.
Recommended Similar Artists: Big Boi, Jay Z, Moby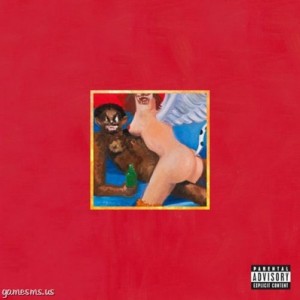 Jake's Track Picks: 
6. Monster
9. Runaway
11. Blame Game
12. Lost in the World
Tom's Track Picks: 
2. Gorgeous
7. So Appalled
11. Blame Game
Didn't find any related posts :(