Kate Bush
VIMTV Album Review #421: Kate Bush – 50 Words For Snow

Jake: 77/100
Tom: 76/100
Verdict: Recommended if you like music with dark moods and long tracks.
Overview: Not surprisingly, 50 Words For Snow is the ultimate winter album. With dark, story-telling soings that evolve over an average of about 9 minutes per track, this album feels more like a classical or jazz influenced album than pop. Because of this, 50 Words For Snow is a mood-inducing experience more than anything else. The music is so well-written and controlled, but it is a bit limited by how specific the sound is– for example, there is probably only a 3-month period of the year where you can effectively listen to this album. Still, it's hard not to enjoy and respect the ambition Kate Bush shows on this album.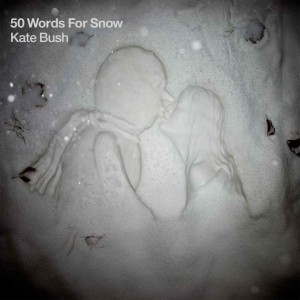 Jake's Track Picks: 
Tom's Track Picks: 
2. Lake Tahoe
6. 50 Words For Snow
VIMTV Research Links:
Lake Tahoe
Wild Man
Kate Bush Interview
VIMTV Album Review #350: Kate Bush – The Dreaming

Jake: 73/100
Tom: 79/100
Verdict: Recommended if you can handle 80s production and the occasional shrill vocals, but also if you enjoy dramatic songwriting with lots of variety.
Overview: The Dreaming proved that Kate Bush can look to external sources of influence, such as documentaries and novels, and still make a genuinely personal-sounding album. This album is quite enjoyable, and if nothing else, intriguing, but we also found it to be a little hard to attach to, and a few of the tracks were clearly weaker than the rest. Still, this is a good album from one of music's most dilligent and worthwhile artists.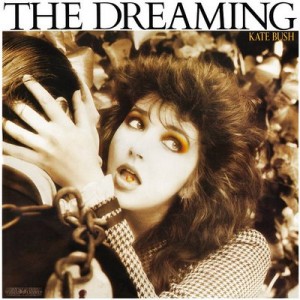 Jake's Track Picks: 
1. Sat In Your Lap
7. Night Of The Swallow
10. Get Out Of My House
Tom's Track Picks: 
1. Sat In Your Lap
3. Pull Out The Pin
4. Suspended In Gaffa
8. All The Love
VIMTV Research Links:
Sat In Your Lap
Pull Out The Pin
Kate Bush Interview
Didn't find any related posts :(