Kurt Vile
VIMTV Album Review #594: Kurt Vile – Wakin on a Pretty Daze

Jake: 78/100
Tom: 76/100
Verdict: Long, but very enjoyable due to great songwriting and mood.
Overview: Kurt Vile looks to expand his craft on his latest release, Wakin on a Pretty Daze, focusing on expanded song structures with long track lengths.  This is a big change from the more pop-structured tracks on his previous album and tests Vile's skill as a songwriter.  Pretty Daze is all about the guitar work.  Vile intricately twists together beautiful guitar melodies into a multi-layered guitar sweet.  His vocal style stays in that remarkably chill Kurt Vile way, adding a sense of peace to each track.  We found this album to be quite enjoyable, however the expanded track lengths made this album a bit too unjustifiably long.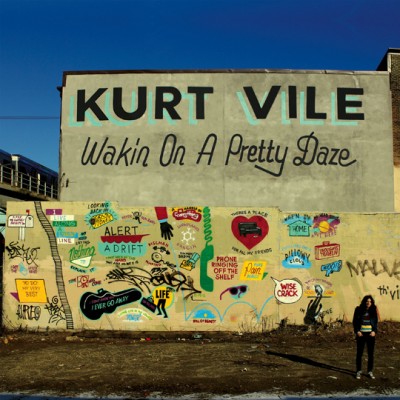 Jake's Track Picks: 
6. Pure Pain
8. Shame Chamber
11. Goldtone
Tom's Track Picks: 
4. Girl Called Alex
6. Pure Pain
8. Shame Chamber
VIMTV Album Review #317: Kurt Vile – Smoke Ring For My Halo

Jake: 79/100
Tom: 73/100
Overview: Kurt Vile's Smoke Ring For My Halo does a great job of creating a dark, desperate mood within a washy folk sound. The songwriting on this record is pretty darn good, but more importantly, it's consistent in quality. One big obstacle that we anticipate for listeners of this record is Kurt Vile's voice– it is very genuine and real, but occasionally it sounds nasally and odd. Also, the album lacks any points of intensity; this isn't a problem with any individual song, but when you bring together an album's worth of slow, slightly dragging tracks, it makes the album feel like it's dragging more than it actually is and doesn't do justice to the good songwriting.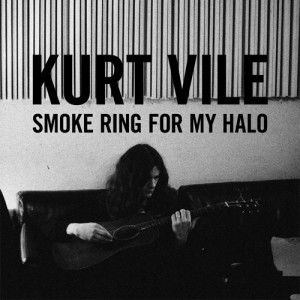 Jake's Track Picks: 
1. Baby's Arms
4. On Tour
5. Society Is My Friend
6. Runner Ups
Tom's Track Picks: 
1. Baby's Arms
5. Society Is My Friend
8. Peeping Tomboy
VIMTV Research Links:
Baby's Arms
Society Is My Friend
Kurt Vile Interview
Didn't find any related posts :(