The Low Anthem
VIMTV Episode #286: The Low Anthem – Smart Flesh

Jake: Recommended, 74/100
Tom: Recommended, 78/100
Overview: On Smart Flesh, The Low Anthem take their folk roots to the minimalist extreme. The sound is even rawer, softer, and more moody than most of their previous work, but the songwriting remains very good and quite moving. This isn't an album for anybody wanting something upbeat and fun, but if you want a calm, nostalgic folk album, this is for you.
Recommended Similar Artists: The Avett Brothers, Iron and Wine, Clem Snide, M. Ward, Bob Dylan, Tom Waits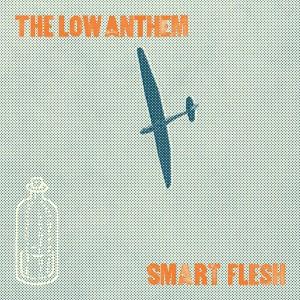 Jake's Track Picks: 
2. Apothecary Love
5. Matter Of Time
6. Wire
7. Burn
Tom's Track Picks: 
2. Apothecary Love
3. Boeing 737
5. Matter Of Time
VIMTV Research Links:
"Ghost Woman Blues" Live:
"Hey All You Hippies:
2011 Interview with the Low Anthem:
VIMTV Episode #177: The Low Anthem – Oh My God Charlie Darwin

Jake: Recommended, 71/100
Tom: Recommended, 79/100
-Requested by and dedicated to Mouse
Overview: The Low Anthem takes the listener on a trip back to the 1950′s when americana and folk were first being recorded and becoming popular. Oh My God Charlie Darwin has some great songs in this style, and are even produced in the manner they may have been back in the day, at times even too much. The only thing lacking from this album is consistently amazing songwriting (some are, some aren't) and a bit more conceptuality and flow. Other than that, this is a very good listen.
Recommended Similar Artists: The Avett Brothers, Iron and Wine, Clem Snide, M. Ward, Bob Dylan, Tom Waits
Jake's Track Picks: 
3. Ticket Taker
7. [Don't] Tremble
9. Champion Angel
Tom's Track Picks: 
2. To Ohio
3. Ticket Taker
4. The Horizon Is A Beltway
VIMTV Research Links:
"Charlie Darwin" Music Video:
"To the Ghosts Who Write History Books"
"The Horizon is a Beltway" Early Footage:
The Low Anthem interview
Didn't find any related posts :(