M.I.A.
VIMTV Episode #243: M.I.A. – MAYA

Jake: Recommended, 68/100
Tom: Somewhat Recommended, 58/100
Overview: M.I.A. goes even more experimental for her third album. While it's great to hear pop music trying to push the boundaries, it comes down to whether you like the specific forms of experimentation that she attempts on MAYA. Regardless of the sound, however, some of the songwriting is weak, and a lot of the sounds are meant to push peoples' buttons.
Recommended Similar Artists: Tricky, Sleigh Bells, Robyn, Lady Gaga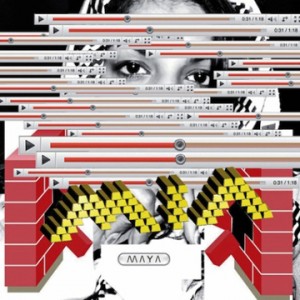 Jake's Track Picks:
7. It Takes A Muscle
9. Born Free
12. Space
Tom's Track Picks: 
3. XXXO
7. It Takes A Muscle
11. Tell Me Why
VIMTV Research Links:
"XXXO" Video:
"Born Free"
Amazing, but long, QTV interview:
Didn't find any related posts :(