Man Man
Album Review 678: Man Man – On Oni Pond

Jake: 75/100
Tom: 79/100
Verdict:   Not as cutting edge or as experimental as their past work, but still a very unique, worthwhile listen.
Overview:  Much 2011's Life Fantastic, Man Man's latest effort, On Oni Pond, is far less wild and experimental than their first two albums.  The sound is still eclectic and fun, but this time around the songwriting is simplified to focus on the creation of melody lines repeated through each song.  Let's get one thing straight: these are well-crafted songs.  The instrumentation is varied and unique and there are lot of original ideas still to be found in Man Man's music.  What suffers is the predictability (and therefore originality) of the overall listening experience.  We found Man Man were focusing too much on repeating the melodies they create in polished packages rather than focusing on creating a variety of high quality melodies throughout the album.  Still, this is a catchy, unique sounding record that will appeal to many, with the exception of a few die-hard Man Man fans.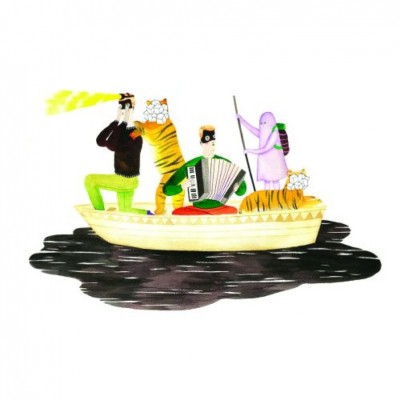 Jake's Track Picks: 
2. Pink Wonton
4. Head On
6. Loot My Body
Tom's Track Picks: 
2. Pink Wonton
6. Loot My Body
8. Pyramids
11. Paul's Grotesque
VIMTV Album Review #333: Man Man – Life Fantastic

Jake: 80/100
Tom: 76/100
Verdict: Recommended for all Man Man fans, old and new. This is a good introduction to some of the band's earlier, less accessible material, but is also certainly good enough to keep die-hards interested.
Overview: Life Fantastic maintains Man Man's top spot in the world of quirky indie bands. While it isn't quite as adventurous or crazy as some of their past material, the songwriting is still high quality and worth listening to– it just doesn't carry quite the same level of intrigue that the group has presented on other albums.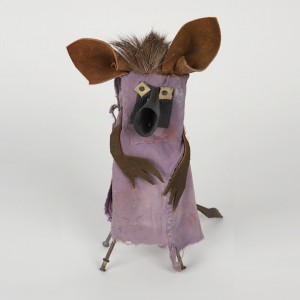 Jake's Track Picks: 
2. Piranhas Club
4. Dark Arts
6. Shameless
Tom's Track Picks: 
1. Knuckle Down
2. Piranhas Club
6. Shameless
VIMTV Episode #238: Man Man – Rabbit Habits

Jake: Recommended, 82/100
Tom: Recommended, 82/100
Overview: Rabbit Habits is a wonderful freak show of fun songs that display lyrical whimsicality and great songwriting. The quirkiness of this album is off the charts, but it doesn't detract from the very technical instrumentals and wonderful overall performance. Not every song is a hit, but there are enough on here to make this album a terrific, straight-through listen.
Recommended Similar Artists: Tom Waits, Captain Beefheart, Wolf Parade, Gogol Bordello, Modest Mouse, Zu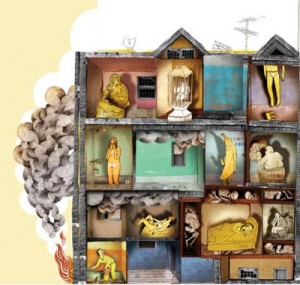 Jake's Track Picks: 
3. The Ballad of Butter Beans
4. Big Trouble
11. Top Drawer
12. Poor Jackie
Tom's Track Picks: 
1. Mister Jung Stuffed
2. Hurly Burly
11. Top Drawer
Didn't find any related posts :(