Massive Attack
VIMTV Album Review #433: Massive Attack – Mezzanine

Jake: 88/100
Tom: 88/100
Verdict: A terrifically dark album with perfect production and an emphasis on mood.
Overview: Mezzanine takes Massive Attack's trip-hop sound and darkens it up, focusing more than ever on slow, emotional builds, and clearly defined bass and treble. The songwriting here is terrific, with the biggest obstacle probably being how long the songs are. Still, for fans of the genre, that just comes with the territory, and this album will never disappoint.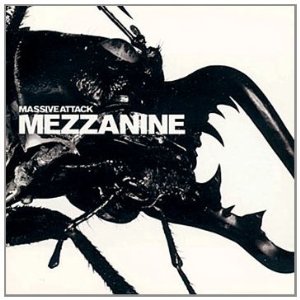 Jake's Track Picks: 
1. Angel

3. Teardrop

6. Dissolved Girl

9. Mezzanine
Tom's Track Picks: 
2. Risingson

3. Teardrop

4. Inertia Creeps

5. Exchange

7. Man Next Door
Teardrop
Intertia Creeps
VIMTV Episode #91: Massive Attack – Heligoland

Jake: Highly Recommended, 90/100
Tom: Recommended, 79/100
Overview: "Heligoland" is trip-hop giant Massive Attack's first album since 2003′s "100th Window." As you would expect, the production and beats are excellent. What's even better, however, are the guest appearances, including Martina Topley-Bird, Damon Albarn, Tunde Adebimpe, and Guy Garvey. These songs do a little more than a lot of Massive Attack's earlier work, but aren't quite as powerful as they could have been.
Recommended Similar Artists: Tricky, Portishead, TV On The Radio, DJ Shadow, Bjork
Jake's Track Picks: 
3. Splitting The Atom
7. Paradise Circus
9. Saturday Comes Slow
Tom's Track Picks: 
2. Babel
5. Psyche
9 Saturday Comes Slow
VIMTV Research Links:
Didn't find any related posts :(