Mastodon
VIMTV Album Review #405: Mastodon – The Hunter

Jake: 90/100
Tom: 92/100
Verdict: Highly recommended for any metal fans, of any kind.
Overview: The Hunter finds Mastodon sharpening the songwriting and production of their sound, focusing on melody and harmony while still managing to kick ass and be the metal band they always have. The songwriting on this record is simply too good to deny, and if you enjoy heavy music at all, definitely give this a listen.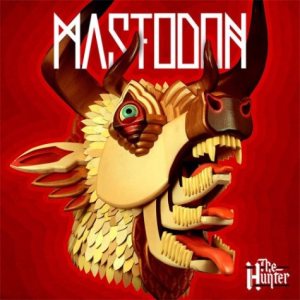 Jake's Track Picks: 
2. Curl of the Burl
3. Blasteroid
5. Octopus Has No Friends
7. The Hunter
Tom's Track Picks: 
3. Blasteoid
5. Octopus Has No Friends
7. The Hunter
12. Bedazzled Fingernails
VIMTV Research Links:
Blasteroid
Octopus Has No Friends
Mastodon Interview
VIMTV Episode #40: Mastodon – Crack The Skye

Jake: Partially Recommended, 68/100
Tom: Recommended, 77/100
Overview: I think it's safe to say that Mastodon has probably made the best progressive metal concept album about Czarist Russia that the world has ever seen. While the vocals may turn some people off (they go from nasally to screaming in a heartbeat), the instrumentals are mind-blowing. These seven tracks show Mastodon's capability to create complex arrangements for epic tracks and mix them well with short, hard-hitting metal songs. While this lacks some replayability for Jake and Tom, neither can deny the talent that's dripping off this album.
Recommended Similar Artists: Metallica, Avenged Sevenfold, Opeth, Black Sabbath, Rush, King Crimson
Jake's Track Picks: 
1. Oblivion
7. The Last Baron
Tom's Track Picks: 
1. Oblivion
2. Quintessence
4. The Czar…
VIMTV Research Links:
Didn't find any related posts :(