Memory Tapes
VIMTV Album Review #373: Memory Tapes – Player Piano

Jake: 65/100
Tom: 69/100
Verdict:  Not as good as his debut, but still and enjoyable listen. Recommended to fans of the chillwave, electronica, or dance genres.
Overview: While the quality of Memory Tapes' sophomore album doesn't have anything to do with his debut, Seek Magic, it's important to start there so we can see how Dayve Hawk's sound has changed: and that change is marked with a poppier, clearer, and dancier sound. These things kill a bit of the magic and the mood for us, but the fact is that the mastermind behind Memory Tapes still knows how to write some good songs.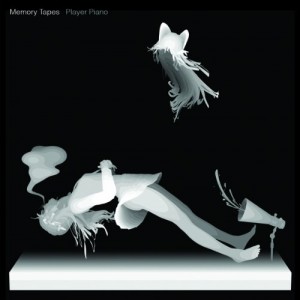 Jake's Track Picks: 
5. Offers
8. Worries
9. Fell Thru Ice
Tom's Track Picks: 
2. Wait In The Dark
3. Today Is Our Life
11. Trance Sisters
VIMTV Research Links:
Offers
Wait In The Dark
Memory Tapes Interview
VIMTV Episode #62: Memory Tapes – Seek Magic

Jake: Recommended, 79/100
Tom: Recommended, 79/100
VIMTV Note:

This is an album both of us have been coming back to a lot since the review which has surprised us. That being said, our scores are probably a little low considering the "Come Back Quality" we are currently experiencing!
Overview: Memory Tapes helps to define the "glo-fi" scene of electronic music, in which the vocals are a bit convoluted and hidden in the mix of tight beats that often incorporate some dance and disco elements, while remaining calm, dark, and mysterious. There really is some magic to this album, although it is held back a bit by its tendency for excess instrumental sections and overall short length. Overall, this is a fantastic debut album that shows a lot of promise for Memory Tapes' future.
Recommended Similar Artists: The Postal Service, The XX, The Notwist, Yeasayer
Jake's Track Picks: 
Tom's Track Picks: 
2. Bicycle
3. Green Knight
7. Plain Material
VIMTV Research Links:
-Not a lot of info out there on Memory Tapes, but this is what we've got!
Didn't find any related posts :(