Menomena
Album Review 529: Menomena – Moms

Jake: 84/100
Tom: 86/100
Overview: Menomena return after parting ways with founding band member Brent Knopf with Moms.  Whereas 2010's Mines focused on darker, moodier compositions, Moms is a stark return to form for the band.  The songs are more sprawling in structure and instrumental composition, the production is tighter and the songwriting is aggressively top-notch.  This album is drenched with classic rock influences; each track is constantly expanding on the band's sound.  Overall this is an incredibly focused effort with consistently solid songs throughout.  Get a hold of this album as soon as possible.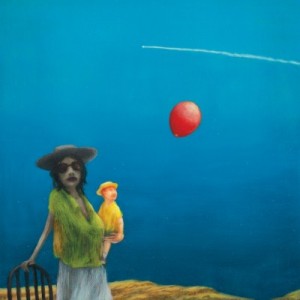 Jake's Track Picks:
1. Plumage
3. Pique
9. Don't Mess With Latexas
10. One Horse
Tom's Track Picks: 
3. Pique
4. Baton
5. Heavy Is As Heavy Does
10. One Horse
---
Album Review 159: Menomena – Mines

Jake: Highly Recommended, 95/100
Tom: Highly Recommended, 97/100
Overview: For fans of their album Friend and Foe, Mines should be the logical next step. These songs are arguably just as good as Menomena's previous release, with enough changing that it isn't a regurgitation of past works and enough staying the same that the transition won't be jarring. Basically, Menomena has taken their process to the extreme: even more cryptic lyrics, creepier moods, and raw production, with emphasis on bass and piano. Other than that, there isn't much to say other than "THIS IS A TERRIFIC ALBUM." Listen to it– we think Menomena is going to be a band to keep tabs on.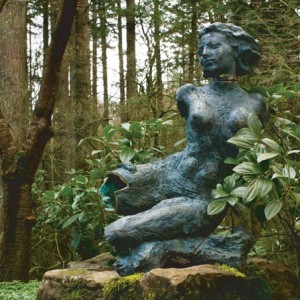 Jake's Track Picks:
2. TAOS
4. Dirty Cartoons
11. INTIL
Tom's Track Picks: 
1. Queen Black Acid
2. TAOS
3. Killemall
10. Sleeping Beauty
---
Album Review 74: Menomena – Friend And Foe

Jake: Highly Recommended, 100/100
Tom: Highly Recommended, 100/100
Overview: As one of Jake and Tom's favorite albums, VIMTV thinks Menomena's Friend and Foe is exemplary in songwriting, production and originality; to name a few.  Special guest Pat Hummer aptly points out that there really isn't anything out there like Friend and Foe and that this is such a high quality album that it becomes very hard to judge or compare against other music.  Don't worry, VIMTV still rated it; a perfect 100! This is a must listen.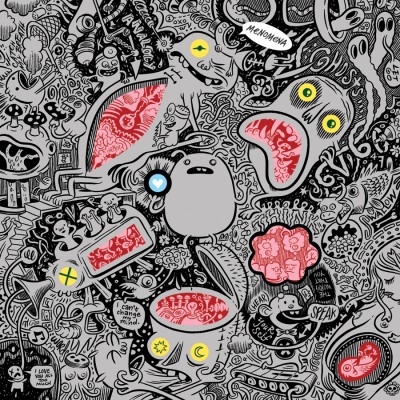 Jake's Track Picks:
3. Wet and Rusting
6. Rotten Hell
8. My My
Tom's Track Picks: 
3. Wet and Rusting
6. Rotten Hell
10. Evil Bee
Didn't find any related posts :(