MGMT
Album Review 681: MGMT – MGMT

Jake: 84/100
Tom: 81/100
Verdict: Experimental done right – MGMT takes it to the next level with great success.
Overview: MGMT's third effort takes whatever hooks from their debut that remained on 2010's Congratulations and throws them out the window.  MGMT embraces an experimental, spacey sound, merging MGMT's songwriting ideas with a trance influence.  They team up with producer Dave Fridmann again, and his experience with "out there" music definitely helps make this album be truly experimental and original, yet still have enough moments of melody and brilliant songwriting to keep us interested.  This album won't be everyone's cup of tea; it takes an appreciation for music daring to be ahead of it's time.  If you're up for it, MGMT is a gem.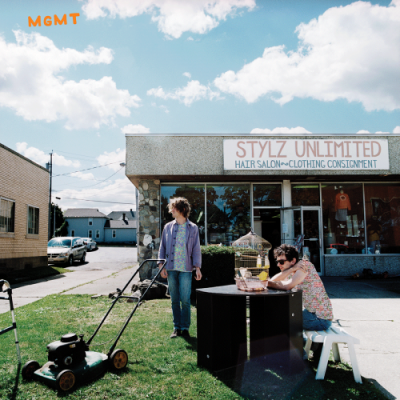 Jake's Track Picks: 
1. Alien Days
2. Cool Song No. 2
5. Your Life is a Lie
8. I Love You Too, Death
Tom's Track Picks: 
2. Cool Song No. 2
3. Mystery Disease
4. Introspection
6. A Good Sadness
VIMTV Episode #92: MGMT – Congratulations

Tom: Recommended, 86/100
Jake: Recommended, 85/100
Overview: Congratulations is a huge leap forward for MGMT's second album.  Here, they focus less on production and the individual songs and more on making an album as a whole by improving on their songwriting, song structures and providing introspective, cryptic lyrics.  Jake and Tom both think this a really good album that has the potential not only to be a grower in your music collection, but to get more people into good music in general.
Recommended Similar Artists: The New Pornographers, The Flaming Lips, Mew, Animal Collective
Jake's Track Picks: 
4. Flash Delirium
5. I Found a Whistle
9. Congratulations
Tom's Track Picks: 
1. It's Working
7. Brian Eno
8. Lady Dada's Nightmare
Didn't find any related posts :(