Muse
VIMTV Album Review #532: Muse – The 2nd Law

Jake: 46/100
Tom: 50/100
Verdict: Very disappointing.
Overview: Unfortunately for Muse fans such as VIMTV, The 2nd Law does little to improve upon the catastrophe of 2009's The Resistance. This band seems as determined as ever to stray further and further from their alternative rock roots and into the realms of cheap electronics and arena guitars.  Bellamy is even starting to sound like Bono.  Muse still shows here that they know how to compose a song, but it's how they do it that's so troubling to us.  The drums sound cheap, the synths sound tacky, the vocals sound unoriginal and the dub step choruses are just plain ridiculous.  To top it off, this record doesn't at all flow like you would want an album to flow with the last four tracks feeling extremely close to bonus tracks.  This album is lacking on many different fronts; we recommend passing on it.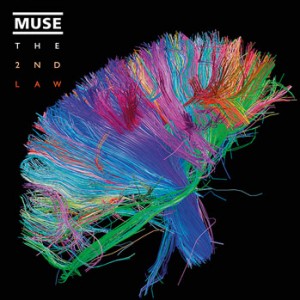 Jake's Track Picks: 
10. Save Me
11. Liquid State
Tom's Track Picks: 
10. Save Me
11. Liquid State
VIMTV Episode #11: Muse – The Resistance

Jake: Not Recommended, 25/100
Tom: Not Recommended, 25/100
This is the album that gave birth to the idea of Velocities in Music.  Jake and Tom to this day do not understand why critics gave this album as much praise as it received.
Overview: Jake and Tom are both hardcore Muse fans, and were thoroughly disappointed with this album. The songs don't rock at all, and the lyrics are more meaningless than ever. There really isn't much else to say, besides the warning that if you haven't heard this band, PLEASE don't start with this album!
Recommended Similar Artists: As far as their old stuff goes, Radiohead, Rage Against The Machine, Placebo. As far as this album goes, Depeche Mode, Timbaland.
Jake's Track Picks: 
1. Uprising (Kind of; like if you were to hold a gun to his head and tell him to pick…)
Tom's Track Picks: 
Nothing. Not a single track.
VIMTV Research Links:
Didn't find any related posts :(