Nine Inch Nails
VIMTV Album Review #418: Nine Inch Nails – The Downward Spiral

Jake: Highly Recommended, 100/100
Tom: Highly Recommended, 100/100
Verdict: One of the greatest albums and musical statements ever made.
Overview: By our standards, The Downward Spiral is the definition of a perfect album. In fact, it pretty much sets the standard for what an outstanding album should be. It completely nails every aspect of an album: albumization and concept, dynamic contrast, variety in mood and soundscape, lyrics, songwriting, production, and basically anything else you can think of. Simply put, if you haven't listened to this album, you should.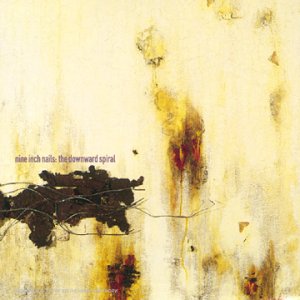 Jake's Track Picks: 
Tom's Track Picks: 
VIMTV Research Links:
Closer
March Of The Pigs
Trent Reznor Interview
VIMTV Episode #33: Nine Inch Nails – The Slip

Jake: Recommended, 87/100
Tom: Recommended, 91/100
Overview: There isn't much to say about Trent Reznor (Nine Inch Nails frontman and mastermind) that hasn't already been said. At times, it also feels like there isn't much to do with his genre of industrial rock/metal that hasn't been done; but right when you feel that way, Reznor comes along and reinvents himself again. This time around, he's noisier than ever as far as the instrumentals go, while the vocals focus more on the catchy melodies in order to anchor the songs down. This is at least true for the first six tracks, but by track seven things slow down and the tracks get darker and moodier in a more ambient way. It's a relatively short album for Nine Inch Nails, and the songwriting is much more compact, but it just shows that Reznor is still way ahead of the crowd.
Recommended Similar Artists: Depeche Mode, Filter, Orgy
Jake's Track Picks: 
6. Head Down
10. Demon Seed
Tom's Track Picks: 
6. Head Down
10. Demon Seed
VIMTV Research Links:
Didn't find any related posts :(