The National
VIMTV Album Review 619: The National – Trouble Will Find Me

Jake: 68/100
Tom: 68/100
Verdict: While this wasn't our favorite albums of the year, many are loving this one.  You should definitely give it a few spins and decide for yourself.
Overview: Trouble Will Find Me is a challenging listen.  The National have done an incredible job over their discography creating a sound that shockingly stimulating for both the head and the heart.  But no band can keep punching out the same material on subsequent albums without diluting their own sound, however unique it may be.  Such is the case on this latest record.  Where 2010's High Violet experimented with song structures and atmosphere, Trouble Will Find Me seems to try to return to the band's earlier work, except much less inspired.  This record feels like a tired compilation of a band who has proven they can create a piece of music far greater than anything housed on this latest installment.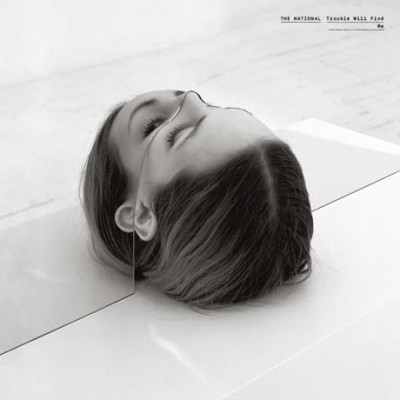 Jake's Track Picks: 
1. I Should Live in Salt
9. Slipped
13. Hard to Find
Tom's Track Picks: 
1. I Should Live in Salt
3. Don't Swallow the Cap
7. This is the Last Time
12. Pink Rabbits
VIMTV Episode #121: The National – High Violet

Jake: Recommended, 82/100
Tom: Highly Recommended, 89/100
Overview: The National has continued to impress listeners and critics with their latest release. While much about the band has remained the same (cryptic lyrics and a dark overall ambiance), a few key things have changed for this album. The guitarist has been removed from the forefront, the drums are more important than ever, and the bass and guitars are being used largely for dramatic effect. This is a more stripped down version of The National than what we've heard before, but the songwriting is still better than ever, and they focus on mood and atmosphere more than they ever have. So even if it isn't a reinvention, it's certainly a shift, or perhaps a reinterpretation, of their old sound that will hook potential new fans just as well as the die-hards.
Recommended Similar Artists: The Cure, Nick Drake, Clem Snide, The Arcade Fire
Jake's Track Picks: 
5. Afraid Of Anyone
6. Bloodbuzz Ohio
7. Lemonworld
Tom's Track Picks: 
5. Afraid Of Anyone
7. Lemonworld
8. Runaway
VIMTV Research Links:
VIMTV Epsode #28: The National – Alligator

Jake: Highly Recommended, 96/100
Tom: Highly Recommended, 100/100
Overview: It's dark, it's moody, it's amazing. This album really has the potential to take you to another world. The vocals are low and morose, the lyrics are cryptic yet alluring, and the instrumentals are smooth in the most gloomily beautiful way. It's hard to say in words exactly what this album captures, but it's a kind of morbid humanity with the perfect amount of optimism to really make you feel like there is a light at the end of whatever metaphor you prefer.
Recommended Similar Artists: The Cure, Nick Drake, Clem Snide, The Arcade Fire
Jake's Track Picks: 
1. Secret Meeting
6. Baby, We'll Be Fine
11. The Geese Of Beverly Road
Tom's Track Picks: 
1. Secret Meeting
5. Daughters Of The Soho Riots
11. The Geese Of Beverly Road
VIMTV Research Links:
Didn't find any related posts :(