Okkervil River
Album Review 677: Okkervil River – The Silver Gymnasium

Jake: 67/100
Tom: 66/100
Verdict:   Polarizing – many love this, but we can't get past the poor vocals and production.
Overview:  As the seventh studio effort by indie folk/rock act Okkervil River, The Silver Gymnasium serves as a monument to what this band stands for. Nostalgia-filled lyrics from vocals belting out passionate, abstracted vocal melodies meet an instrumental palette that includes southern tinged guitars, bass, horns and the occasional synthesizer. This feels like an album plucked straight from a music festival performance; like Okkervil River simply hit record at a live show. The sound is deliberate. The question we struggle with is 'does it sound good'? Unfortunately, the bad production of off-key vocals make it really difficult for any of these songs to sound legitimate, and it prevents the album from truly feeling like a cohesive piece of music.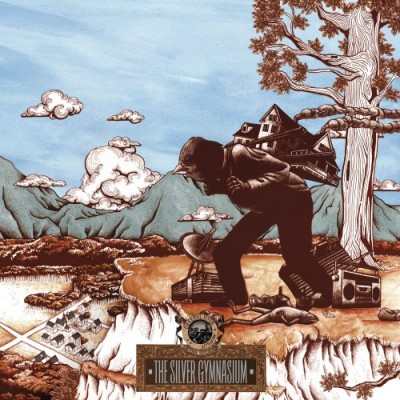 Jake's Track Picks: 
4. Pink-slips
8. Stay Young
11. Black Nemo
Tom's Track Picks: 
4. Pink-slips
8. Stay Young
11. Black Nemo
VIMTV Album Review #341: Okkervil River – I Am Very Far

Jake: 69/100
Tom: 67/100
Verdict: Recommended if you like anthemic rock with tight-yet-repetetive grooves.
Overview: I Am Very Far is a tough puppy to review. From an analytical standpoint, these seem to be some of the most well-written melodies and compositions to come out in 2011. However, for us, nothing about these tracks stuck. While we appreciated them and enjoyed them while we were listening to them, nothing made them memorable and had us coming back to them. This may be due to the prominence of the vocals, or perhaps the repetetive songs, but in the end, not a lot stuck out about this album. Still a good listen, but we doubt this will be a very moving experience for a lot of listeners.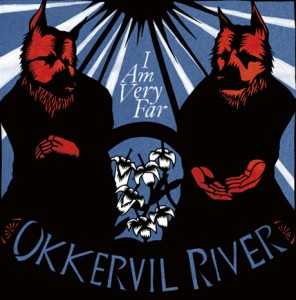 Jake's Track Picks:
8. Show Yourself
9. Your Past Life As A Blast
10. Wake And Be Fine
Tom's Track Picks: 
1. The Valley
8. Show Yourself
11. The Rise
Didn't find any related posts :(