Pearl Jam
Album Review 696: Pearl Jam – Lightning Bolt

Jake: 76/100
Tom: 76/100
Verdict: Great performances from instrumentation and vocals; one of the most solid Pearl Jam albums of recent years.
Overview:   In many ways, Lightning Bolt shows Pearl Jam's unwillingness to back away from rock'n'roll. This may be one of Pearl Jam's most tightly written records from an instrumentation perspective. The guitars are all over the place, the drums are bombastic and the bass driving; yet it all sounds scripted and uniform. Eddie Vedder's iconic vocals sound better than on previous efforts– the emotion he packs into his belting yells adds a sense of warrant and good dynamic control to the mix. Lightning Bolt doesn't cover a ton of new ground for the band, but it certainly reiterates their presence in the rock community is as solid as ever.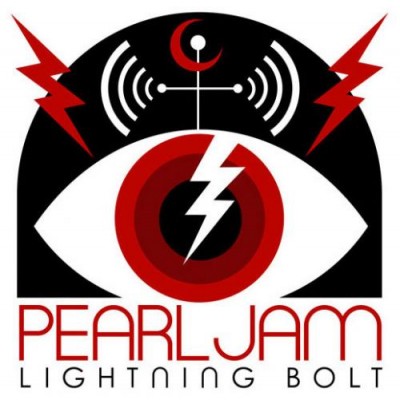 Jake's Track Picks: 
6. Infallible
7. Pendulum
9. Let the Records Play
Tom's Track Picks: 
2. Mind Your Manners
6. Infallible
8. Swallowed Whole
VIMTV Episode #122: Pearl Jam – Backspacer

Jake: Recommended, 70/100
Tom: Recommended, 68/100
Overview: It's been years since the golden age of Grunge, but Pearl Jam is still pumping out albums like time has barely gone by… sort of. That standard rock format and sound is still there, but the production has certainly been pumped up. For Backspacer in particular, Pearl Jam has made the instrumentals more impressive than ever, but Vedder's voice is getting noticeably aged. On the positive side, these songs move along at a good pace and make a fun listen. So while Pearl Jam may not be breaking much new ground or gaining too many new fans, this is a release that should keep the die-hards happy.
Recommended Similar Artists: Stone Temple Pilots, Alice In Chains, Nirvana, Temple Of The Dog, Soundgarden
Jake's Track Picks: 
4. Johnny Guitar
8. Supersonic
11. The End
Tom's Track Picks: 
2. Got Some
3. The Fixer
11. The End
Didn't find any related posts :(