Peter Gabriel
VIMTV Album Review 600: Peter Gabriel – So

Jake: Recommended, 96/100
Tom: Recommended, 100/100
Verdict: A classic everyone should hear and the best of Gabriel's discography.
Overview: Few words can be said about Peter Gabriel's So that could praise or critique this legendary record that haven't been said before. We think this may be because so few words could possibly capture its brilliance. This is an album that tears at your heart, rocks your face off, floors you with sonic beauty, and above all, makes you understand what truly good music is. If you haven't listened to So before, drop what you are doing and pick this up right away.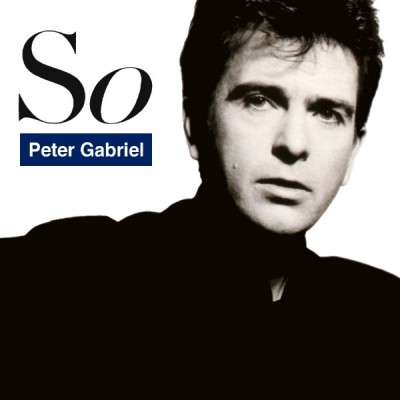 Jake's Track Picks: 
1. Red Rain
2. Sledgehammer
5. In Your Eyes
6. Mercy Street
Tom's Track Picks: 
1. Red Rain
2. Sledgehammer
3. Don't Give Up
5. In Your Eyes
6. Mercy Street
7. Big Time
VIMTV Episode #51: Peter Gabriel – Scratch My Back

Jake: Recommended, 84/100
Tom: Recommended, 84/100
Overview: After years of relatively little activity, Peter Gabriel returns with a chilling album in which he covers a variety of artists using only his voice and an orchestra. While it's important to remember that he didn't write these songs and therefore can't be held accountable for lyrical biases, what he can be judged on his role as the interpreter of these songs. Peter essentially extracts the dark, moody, intensity of every track on here. At times, it makes them more depressing, at times it makes them more sentimental. Jake and Tom would even go as far to say that some of these covers are better than the originals… what do you think?
List of the Artists Covered: David Bowie, Paul Simon, Elbow, Bon Iver, Talking Heads, Lou Reed, The Arcade Fire, The Magnetic Fields, Randy Newman, Regina Spektor, Neil Young, Radiohead. Can it really get much better?
Jake's Track Picks: 
5. Listening Wind
7. My Body Is A Cage
10. Apres Moi
Tom's Track Picks: 
4. Flume
7. My Body Is A Cage
8. The Book Of Love
VIMTV Research Links:
Didn't find any related posts :(