Pixies
Album Review 723: Pixies – Doolittle

Jake: 96/100
Tom: 100/100
Overview:  
Doolittle is all about balance. Pixies were being pulled into a poppier direction and desperately trying to retain their edge. They write rock songs; they write pop songs; they write experimental tracks. But nothing is to an extreme – it's all about a subtle craft in constructing an album eclectic enough to show that they are a band with no limits. It's an album that's poppy enough to be accessible and enjoyable to all but edgy enough to gain the respect of critics and rockers alike. The genius is in the dynamics; most of these tracks feature some sort of severe dynamic shifts which grab the listeners attention, forcing them to pay mind to the incredible guitar lines and fanatical vocals. Doolittle is a record that feels more comfortable with each listen. It's a record you can listen to daily and never get sick of it.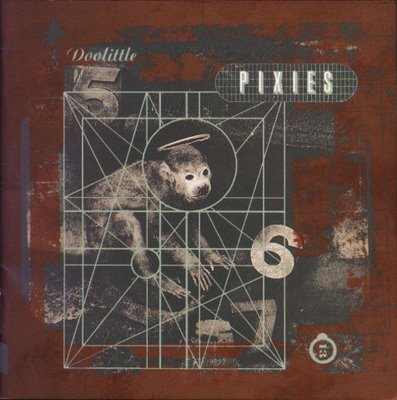 Jake's Track Picks: 
1. Debaser
2. Tame
3. Wave of Mutilation
5. Here Comes Your Man
13. Hey
14. Silver
Tom's Track Picks: 
1. Debaser
3. Wave of Mutilation
7. Monkey Gone to Heaven
10. La La Love You
11. No 13 Baby
13. Hey
14. Silver
15. Gouge Away
Thom regrets he couldn't pick more tracks.
Didn't find any related posts :(