Portugal. The Man
Album Review 629: Portugal. The Man – Evil Friends

Jake: 76/100
Tom: 73/100
Verdict: Strong, fun, slightly over-produced with some seriously catchy tracks.
Overview:  Portugal. The Man evolve on their seventh full-length, Evil Friends, by enlisting the help of the critically acclaimed producer Danger Mouse.  PTM carries on the anthem compilation format of 2011's In the Mountain in the Cloud except utilizing Danger Mouse's uncanny ability to craft a branded, accessible sound perfect for the pop anthem format.  While this sort of production glam has smothered the true voices of other artists Danger Mouse has worked with, Portugal's personality and songwriting style seeps through the veneer enough that this still feels like the next record from the band.  It's not perfect, but there are some seriously good tracks on this record.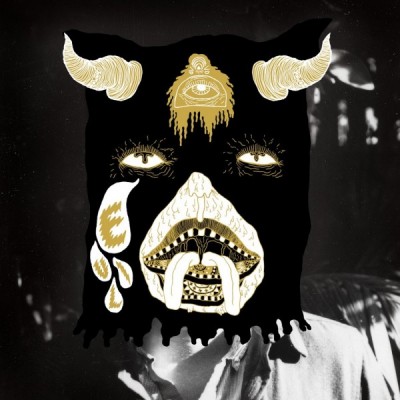 Jake's Track Picks: 
1. Plastic Soldiers
2. Creep in a T-Shirt
4. Modern Jesus
6. Atomic Man
8. Waves
Tom's Track Picks:
2. Creep in a T-Shirt
4. Modern Jesus
6. Atomic Man
VIMTV Album Review #382: Portugal. The Man – In The Mountain In The Cloud

Jake: 64/100
Tom: 75/100
Verdict:  If you like indie rock anthems, check this out ASAP.
Overview: The songs on In The Mountian In The Cloud are overflowing with energetic songwriting and lush instrumentation.  However, Portugal. The Man seemed to be heavily relying on the anthem formula established on the first track throughout the album causing the record to get a little monotonous.  As an album, this could be better; but some of the individual tracks still make this very enjoyable.
Jake's Track Picks: 
8.  All Your Light (Times Like These)
10. Share With Me The Sun
11.  Sleep Forever
Tom's Track Picks: 
1. So American
3. Got It All (This Can't Be Living Now)
5. Head Is A Flame (Cool With It)
VIMTV Research Links:
Got It All video:
Sleep Forever audio:
VIMTV Episode #224: Portugal. The Man – American Ghetto

Jake: Recommended, 79/100
Tom: Recommended, 80/100
Overview: American Ghetto features a unique sound that incorporates elements of trip-hop, but with more prominent guitars and poppier vocals. The production on this album is so real and thick that, it's like biting into a nice juicy sandwich where all the ingredients are fresh and crispy. The overall sound is fantastic, but the songwriting doesn't always match up in quality– it's a little hit-and-miss.
Recommended Similar Artists: The Black Keys, Broken Bells, Gorillaz, Beck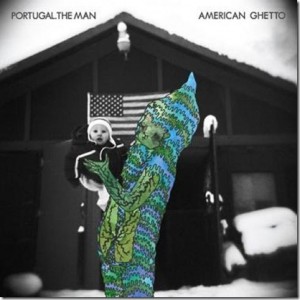 Jake's Track Picks: 
3. 60 Years
7. The Pushers Party
10. Some Men
Tom's Track Picks: 
1. The Dead Dog
3. 60 Years
4. All My People
VIMTV Research Links:
"The Dead Dog" Video:
"60 Years" Live:
Portugal. The Man 2010 interview:
Didn't find any related posts :(