Queens Of The Stone Age
VIMTV Album Review 626: Queens of the Stone Age – …Like Clockwork

Jake: 94/100
Tom: 94/100
Verdict: This is our favorite album of the first half of 2013 – MUST LISTEN!
Overview: We need to be completely honest with you: when reviewing Queens of the Stone Age's new record, …Like Clockwork, we found ourselves too busy gushing over every amazing thing this band does than finding any criticisms.  Here's the deal, every track kicks ass.  The instrumentation is impressive, loud and ballsy.  Homme's vocals are biting and the lyrics convey the emotion of his personal struggles.  Songwriting is a particular strength; the band focused much more on dynamics on this record and, as always, are masters of coy transitions between tracks.  What we have here is an album of legendary proportions.  You need this record; you need it like you need oxygen.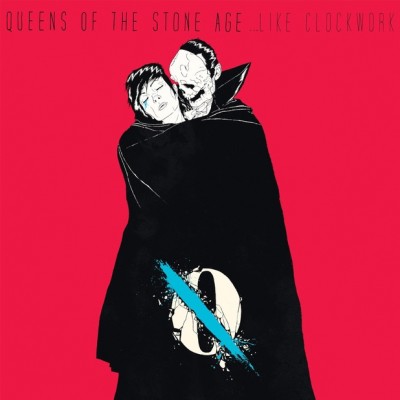 Jake's Track Picks: 
1. Keep Your Eyes Peeled
2. I Sat by the Ocean
5. My God is the Sun
6. Kalopsia
7. Fairweather Friends
8. Smooth Sailing
9. I appear Missing
Tom's Track Picks: 
2. I Sat by the Ocean
3. The Vampyre of Time and Memory
5. My God is the Sun
7. Fairweather Friends
8. Smooth Sailing
VIMTV Album Review #379: Queens Of The Stone Age – Songs For The Deaf

Jake: 90/100
Tom: 87/100
Verdict:  Highly recommended for anyone who likes good-old, hard-hitting rock n' roll.
Overview: Songs For The Deaf was a reminder to the music world that you don't need a gimmick to make a terrific hard rock album. There's nothing overly flashy about this record at all– just well-written, well-performed rock tunes that set the standards for instrumentation and production. If you haven't had a chance to listen to this during the nine years it's been out, get on that soon.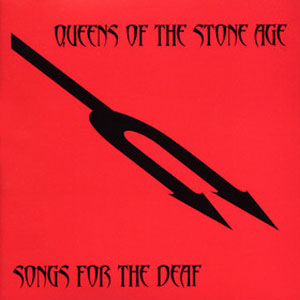 Jake's Track Picks: 
2. No One Knows
5. The Sky Is Fallin'
7. Hangin' Tree
8. Go With The Flow
11. God Is In The Radio
Tom's Track Picks: 
1. You Think I Ain't Worht A Dollar, But I Feel Like A Millionaire
2. No One Knows
3. First It Giveth
5. The Sky Is Fallin'
10. Do It Again
VIMTV Research Links:
No One Knows
The Sky Is Fallin'
Queens Of The Stone Age Interview
Didn't find any related posts :(