Radiohead
Album Review 390: Radiohead – In Rainbows

Jake: 100/100
Tom: 84/100
Overview: As huge Radiohead fans, this is an album that stirs a bit of disagreement between Jake and Tom. Jake thinks it's probably Radiohead's most well-executed album, especially concerning the lyrical themes, production, and overall songwriting. Tom recognizes these positive aspects, but feels that it lacks the engaging qualities that are present in Radiohead's other work, such as edgy guitars and glitchy electronics. Despite these differences in opinion, both can agree that this is an impressive work that deserves the attention it's gotten over the past four years.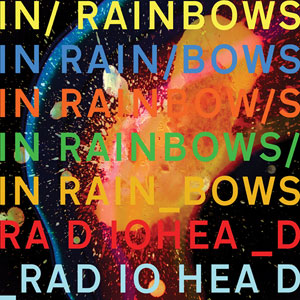 Jake's Track Picks: 
7. Reckoner
8. House Of Cards
10. Videotape
Tom's Track Picks: 
1. 15 Step
2. Bodysnatchers
9. Jigsaw Falling Into Place
---
Album Review 271: Radiohead – The King Of Limbs

Jake: Highly Recommended, 96/100
Tom: Highly Recommended, 90/100
Overview: The King Of Limbs may be a tough pill to swallow due to the dense nature of the instrumentals and the electronics in the production, but it's one hell of a rewarding listen when you give it a chance. Radiohead's ideas are as fresh as ever, and they prove on this album that they don't plan on repeating themselves. This isn't to say that it's a purely original sound– you may have heard similar things from Flying Lotus or Thom Yorke's solo work– however, the difference is that the rest of the band and the songwriting itself (once you can recognize it) is still able to shine. The only slight downfall of The King Of Limbs is that it's pretty short. The fact that they still had time to play with and didn't add a bit more variety through one or two more tracks is a bit disappointing, but it's still one hell of a good and intriguing listen.
Recommended Similar Artists: Flying Lotus, Four Tet, Caribou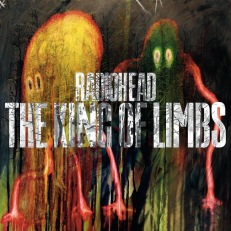 Jake's Track Picks: 
5. Lotus Flower
6. Codex
7. Give Up The Ghost
8. Separator
Tom's Track Picks: 
6. Codex
7. Give Up The Ghost
8. Separator
---
Alubm Review 29: Radiohead – Kid A

Jake: Highly Recommended, 100/100
Tom: Highly Recommended, 100/100
Overview: This is Jake and Tom's mutual second favorite album of all time. That being said, there is a lot of personal bias going on here. But aside from personal bias, "Kid A" is a sonic masterpiece. After the hype that they got with 1997′s "OK Computer," Radiohead decided to completely trash their old sound and go with a dark, ambient, more electronic sound. The lyrics were mostly pulled out of a hat, and the instrumentals blend sweeping atmospheric moods with glitchy beats and vocal loops. Radiohead showed with this album that while they have a few of the best guitarists out there, they don't rely on the typical rock setup to make a great album.
Recommended Similar Artists: Sigur Ros, Blur, The Flaming Lips, Talking Heads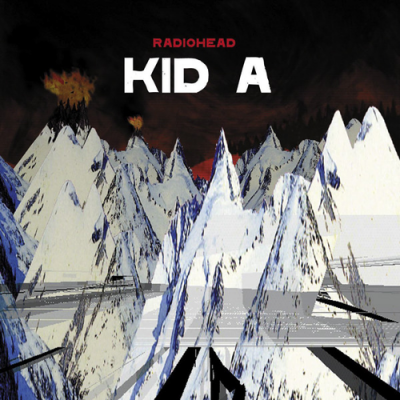 Jake's Track Picks: 
1. Everything In Its Right Place
4. How To Disappear Completely
6. Optimistic
7. Idioteque
Tom's Track Picks: 
1. Everything In Its Right Place
8. Idioteque
Didn't find any related posts :(