Sleigh Bells
Album Review 694: Sleigh Bells – Bitter Rivals

Jake: 77/100
Tom: 75/100
Verdict: A good mix of the previous two records; Not their best but still recommended.
Overview:   Sleigh Bells are already becoming prolific, releasing their third album, Bitter Rivals, as the third in just over three years.  Their debut, Treats, had a sweet poppy vibe combined with pounding beats whereas Reign of Terror grinded out relentless metal riffs over cranked beats; Bitter Rivals tries to find a happy middle ground between these two extremes.  There are moments where the beats and guitar are absolutely relentless, however Sleigh Bells is keen to steer the ship towards calmer waters from time to time by incorporating more melodic vocal choruses and using synths to provide a contrast to the distorted guitars.  The songwriting simply isn't their best work, however the majority of this album is still quite enjoyable.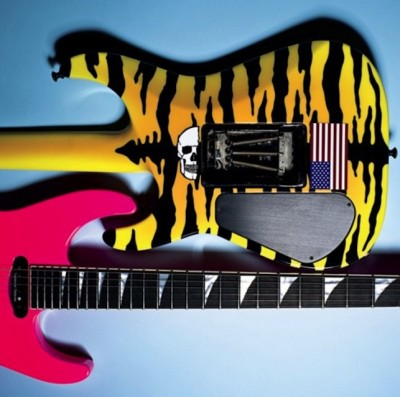 Jake's Track Picks: 
1. Bitter Rivals
2. Sugarcane
5. young Legends
8. To Hell with You
Tom's Track Picks: 
1. Bitter Rivals
2. Sugar Cane
8. To Hell With You
VIMTV Album Review #443: Sleigh Bells – Reign of Terror

Jake: Recommended, 77/100
Tom: Recommended, 72/100
Verdict: Recommended for fans of noisy, fun music with fat beats and noisy guitar lines.
Overview: After we reviewed Sleigh Bells' debut album, Treats, we were very curious where this duo would take their sound next. After two years and the release of Reign of Terror, we finally got our answer– and weren't very surprised. This album doesn't stray far from home base for Sleigh Bells. It's still centered around thick, cadenced beats and female vocals that can jump from in-your-face to smooth and sentimental, but the balance is switched up a bit. This album is all about the guitar, and the vocals focus more on harmony than added punch. The songwriting isn't stellar, but it's not terrible either. Altogether, Reign of Terror is a decent album that shows a young group heading in the right direction, even if they're not quite there yet.
Jake's Track Picks: 
2. Born To Lose
4. End of the Line
6. Demons
Tom's Track Picks: 
2. Born To Lose
4. End of the Line
5. Comeback Kid
VIMTV Episode #129: Sleigh Bells – Treats

Jake: Recommended, 75/100
Tom: Recommended, 76/100
Overview: The debut album from the Brooklyn duo Sleigh Bells can be quite a polarizing experience. It overflows with an attitude and energy that's driven by arena guitars and noisy march beats, which will be alluring to many. On the other hand, the sound is overdriven and pushed to the max, and there isn't much to offer in the variety or quantity departments. So when it comes down to it, Treats doesn't cater to the critical ear– whether this album is accessible to you lies in the heart, not the head.
Recommended Similar Artists: Yeasayer, Phantogram, The Go! Team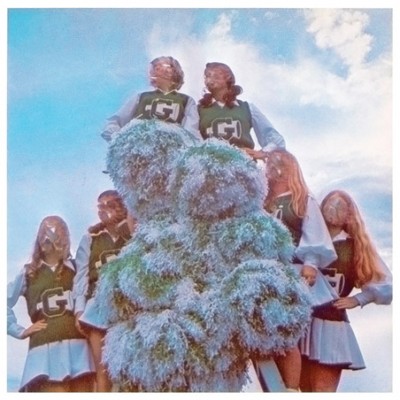 Jake's Track Picks: 
7. Rill Rill
8. Crown On The Ground
9. Straight A's
Tom's Track Picks: 
4. Infinity Guitars
7. Rill Rill
8. Crown On The Ground
VIMTV Research Links:
Amplified ABC News Special on Sleigh Bells:
Didn't find any related posts :(