Titus Andronicus
VIMTV Album Review #542: Titus Andronicus – Local Business

Jake: 65/100
Tom: 70/100
Verdict: A decent album from a band that is capable of better.
Overview: Local Business is a polarizing effort from the exceptionally talented indie rock group Titus Andronicus.  Loud, clangy guitars and spastic drums set up the gritty, drunk sounding vocals.  We hear lots of interesting song structures and track transitions throughout this record.  The lyrics are borderline insane, and depict an individual struggling to deal with life's many vices.  The title Local Business is absolutely perfect in that regard; plus the sound is perfect alternative bar music.  We found Titus Andronicus's ambition shines through some of the often weaker moments on the album, but overall this record could have been more sharply written, produced, and focused.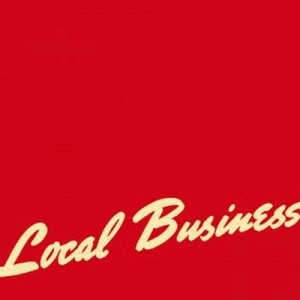 Jake's Track Picks: 
1. Ecce Homo
8. In a Small Body
Tom's Track Picks: 
1. Ecce Homo
7. In a Big City
VIMTV Episode #125: Titus Andronicus – The Monitor

Jake: Recommended, 80/100
Tom: Recommended, 78/100
Overview: New Jersey natives Titus Andronicus have certainly been getting a lot of attention for their latest release, The Monitor. The title comes from the name of a Civil War battleship, but the lyrics have an uncanny way of relating to modern times just as much as they do with the mid 1800s, showing that a considerable amount of thought and preparation went into the writing of this album. The Monitor's sound is that of driving, anthemic punk/rock, yet it abandons the typical 2-3 minute and 2-3 chord structures for tracks spanning the eight minute range with little to no repetition in the arrangements. While this is quite impressive from a musical standpoint, it also makes the songs hard to attach to. Also, the singer is off pitch for a noticeable amount of the album, a detail that may be the tipping point for those who are destined to not like this album or a highlight for those who can't turn away from Titus's raw energy and charm.
Recommended Similar Artists: Neutral Milk Hotel, Wolf Parade, Japandroids, Flogging Molly
Jake's Track Picks: 
5. A Pot In Which To Piss
6. Four Score and Seven
9. …and Ever
Tom's Track Picks: 
1. A More Perfect Union
5. A Pot In Which To Piss
10. The Battle Of Hampton Roads
VIMTV Research Links:
"A More Perfect Union" Music Video:
"The Battle of Hampton Roads" Live:
Didn't find any related posts :(