TV On The Radio
VIMTV Episode #314: TV On The Radio – Nine Types Of Light

Jake: Recommended, 86/100
Tom: Recommended, 80/100
Overview: TV On The Radio's latest continues their blend of dancy electronic beats with funky guitar and Tunde Adebimpe's freakishly impressive vocal range. Nine Types Of Light is still even poppier than their past releases, but the tracks manage to work together into an album experience better than ever. At the same time, there aren't as many individual standouts on this record relative to their previous work, but if you're a fan, you probably won't be disappointed.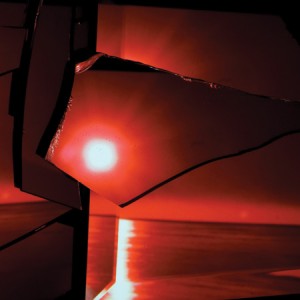 Jake's Track Picks: 
3. You
4. No Future Shock
6. Will Do
10. Caffeinated Consciousness
Tom's Track Picks: 
3. You
6. Will Do
8. Repetition
VIMTV Research Links:
You
Will Do
TV On The Radio Interview
VIMTV Episode #53: TV On The Radio – Desperate Youth, Blood Thirsty Babes

Jake: Recommended, 88/100
Tom: Recommended, 70/100
Overview: Brooklyn based group TV On The Radio offers infectious sampled beats and some of the best vocals in the indie-electronic scene. This is a personal favorite of Jake's, while Tom prefers the group's later releases because he feels that the songs on this album aren't as memorable. No matter who you agree with more, it's obvious that this is one hell of an original sound and an impressive debut album.
Jake's Track Picks: 
1. The Wrong Way
2. Staring At The Sun
Tom's Track Picks: 
VIMTV Research Links:
Didn't find any related posts :(