The Joy Formidable
VIMTV Album Review 567: The Joy Formidable – Wolf's Law

Jake: 58/100
Tom: 60/100
Verdict: This album was a major letdown for us for many reasons – not recommended
Overview: If you love indie music with a profound sense of energy and passion, then the bombastic attack of The Joy Formidable's second album Wolf's Law may trip your trigger.  Almost every track on this record is an anthem with the volume knobs cranked to 11.  On first listen, it's hard not to appreciate TJF's mighty sound.  However we found that the songwriting was far too similar track to track for the album to stay interesting.  The production didn't help either, adding almost no separation between dynamics and providing little clarity between instruments (Wet-Fritos syndrome).  After it was all said it done, we have to vote a gigantic PASS on this sophomore record.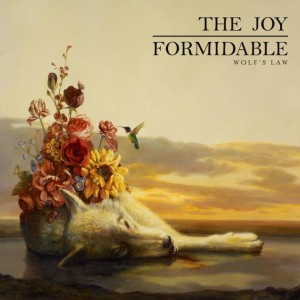 Jake's Track Picks: 
2. Cholla
4. Little Blimp
6. Silent Treatment
Tom's Track Picks: 
4. Little Blimp
6. Silent Treatment
9. The Leopard and the Lung
VIMTV Episode #306: The Joy Formidable – The Big Roar

Jake: Recommended, 70/100
Tom: Recommended, 74/100
Overview: For a debut album, The Big Roar shows a lot of promise. This trio takes on a sound that is HUGE, and pulls it off with attitude and style that is quite commendable. What this album lacks is variety, and the gargantuan builds of the songs become predictable by the end of the album. Still, these are well-written tunes, and while this probably isn't going to be one of the very best albums of 2011, it's worth listening to and puts The Joy Formidable at the top of our "Artists To Watch" list.
Recommended Similar Artists: Metric, Silversun Pickups, Muse, British Sea Power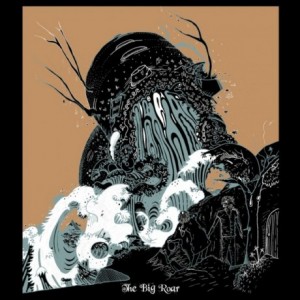 Jake's Track Picks: 
1. The Everchanging Spectrum Of A Lie
5. A Heavy Abacus
9. Cradle
Tom's Track Picks: 
1. The Everchanging Spectrum Of A Lie
5. A Heavy Abacus
6. Whirring
VIMTV Research Links:
The Everchanging Spectrum Of A Lie
A Heavy Abacus
The Joy Formidable Interview
Didn't find any related posts :(