The Walkmen
VIMTV Album Review #496: The Walkmen – Heaven

Jake: 67/100
Tom: 66/100
Verdict: Recommended if you're a Walkmen fan, but this probably isn't the best starting point if you're trying to get into this band.
Overview: The Walkmen return with Heaven, a record supposedly partially recorded in the woods of Washington and produced by Phil Ek (the man behind the curtain on Fleet Foxes' Helplessness Blues). Heaven is The Walkmen's signature, stripped-down sound with pristine production but this time there is less passion and energy packed into every song. Several tracks slowly creep by with cool melodies and guitar riffs while others may build here and there or be more up-tempo. Only a handful of tracks really push the envelope here, and overall this album doesn't at all feel inspired or exciting. It's a classic case of a talented fan aging with their sound and running out of fresh ideas.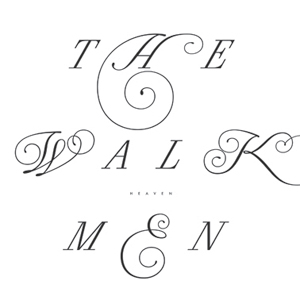 Jake's Track Picks: 
1. We Can't Be Beat
7. Song For Leigh
11. Heaven
Tom's Track Picks: 
2. Love Is Luck
7. Song For Leigh
10. The Love You Love
Song For Leigh

We Can't Be Beat

VIMTV Episode #195: The Walkmen – Lisbon

Jake: Recommended, 80/100
Tom: Recommended, 71/100
Overview: Lisbon is a very clean and airy album. There are some rocking moments here, but for the most part the beauty of this album comes from the slower parts, which still manage to fill the sound and create an enjoyable atmosphere. Overall this album sounds very pleasant and real, but for some there might just be too much slow, dead space to be really great.
Recommended Similar Artists: Spoon, The Strokes, Interpol, Arcade Fire
Jake's Track Picks: 
1. Juveniles
7. All My Great Designs
10. While I Shovel The Snow
Tom's Track Picks: 
1. Juveniles
2. Angela Surf City
6. Victory
VIMTV Research Links:
Fan-made video to the track "Lisbon":
"Blue As Your Blood" Live Recording:
Didn't find any related posts :(