Yeah Yeah Yeahs
VIMTV Album Review #597: Yeah Yeah Yeahs – Mosquito

Jake: 69/100
Tom: 69/100
Verdict:  Sub-par for the Yeah Yeah Yeahs but still moderately enjoyable.
Overview: Mosquito will be heralded by some Yeah Yeah Yeahs fans as a return to form circa Show Your Bones.   On this record we here Karen O. and the gang go for more simply written and structured songs beefed up with loud, ballsy production and aggressive instrumental performances.  This is a band who always knows exactly how to write incredibly catchy tunes; however we found that the focus was too much on the presentation and not enough on the actual songwriting.  In addition, some of these tracks were significantly better than others, leading to a slightly disjointed album listen.  This may not be the best album in Yeah Yeah Yeahs' discography but it's certainly not bad enough to pass up this year.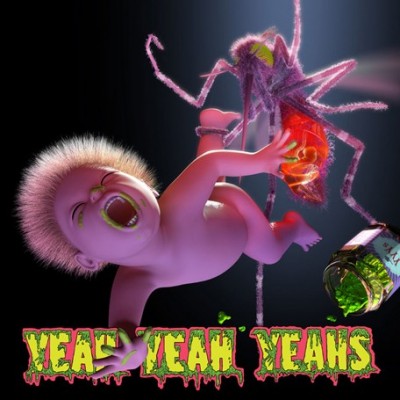 Jake's Track Picks: 
5. Slave
6. These Paths
8. Buried Alive
Tom's Track Picks: 
1. Sacrilege
6. These Paths
8. Buried Alive
VIMTV Episode #41: Yeah Yeah Yeahs – It's Blitz!

Jake: Somewhat Recommended, 69/100
Tom: Recommended, 84/100
Overview: For Yeah Yeah Yeahs' third album, "It's Blitz!," the trio largely abandons the dirty indie guitar-bass-drum sound that was on their first two releases and go a bit electronic. At first, this was a bit of a turn off, but it doesn't completely counteract the solid songwriting. For Jake, Karen O's vocals sometimes detract and don't make sense, but Tom thinks she's fantastic throughout. While Tom favors the more raw production style on "Show Your Bones," he thinks that this is probably their best songwriting to date.
Recommended Similar Artists: Tegan & Sara, The Strokes, Santigold, The Kills
Jake's Track Picks: 
1. Zero
7. Runaway
10. Little Shadow
Tom's Track Picks: 
4. Skeletons
5. Dull Life
9. Hysteric
VIMTV Research Links:
Didn't find any related posts :(