Yo La Tengo
VIMTV Album Review #571: Yo La Tengo – Fade

Jake: 77/100
Tom: 77/100
Verdict:  A very good Yo La Tengo album with great moods, songwriting and instrumentation.
Overview: Yo La Tengo's thirteenth studio album Fade provides fans with a recap of the bands previous work as well as providing a unique listening experience pushing the band's sound forward.  The most striking feature about Fade, to us, was the mood.  This album simply makes you feel safe; it's ok to have fun and let your guard down when Fade is playing.  As usual, Yo La Tengo exemplify good indie rock songwriting.  The instrumentation, especially in the guitars, is particularly noteworthy.  We would have liked to see more a defined sense of edge or larger scope, however the end result is more than enough for us be happy with this release.
Jake's Track Picks: 
1. Ohm
3. Well You Better
5. Stupid Things
Tom's Track Picks: 
1. Ohm
3. Well You Better
9. The Point of It
VIMTV Album Review #320: Yo La Tengo – I Can Hear The Heart Beating As One

Jake: Recommended, 77/100
Tom: Recommended, 86/100
Overview: To us, I Can Hear The Heart Beating As One sounds like the bridge between the decline of the early 90s' post-punk scene and today's indie scene. This album has an amazing variety of styles and pretty consistent, quality songwriting. The one problem we had with this album is that the length seems a bit unjustified, as there are a few tracks that could be trimmed down or even cut entirely. Sometimes the lo-fi production becomes a bit much as well, but that's also a part of the style that makes it sound more genuine. Overall, a very good album and a key to understanding where indie music is going.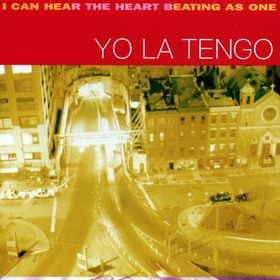 Jake's Track Picks: 
4. Damage
8. Autumn Sweater
12. The Lie And How We Told It
15. We're An American Band
Tom's Track Picks: 
2. Moby Octopad
4. Damage
5. Deeper Into Movies
10. Green Arrow
VIMTV Research Links:
Damage
Moby Octopad
Yo La Tengo Interview
Didn't find any related posts :(